I have always wanted to see the Manila Bay sunset. Everyone talks about how gorgeous and breathtaking it is, but I've never witnessed it. It's one of those things I took for granted just because I was based in Manila. So when Bell was here last month, we decided to seize the opportunity. We were scheduled to go to Manila Ocean Park's White Moon Bar just to watch it.
To make the most out of it, she and I had a Manila Day. First stop: Intramuros. OF COURSE. It's a classic tourist destination. Unfortunately, Carlos Celdran was in Canada, so Bell was stuck with me as a tour guide.
The top of the wall was cut off. Ohmehn!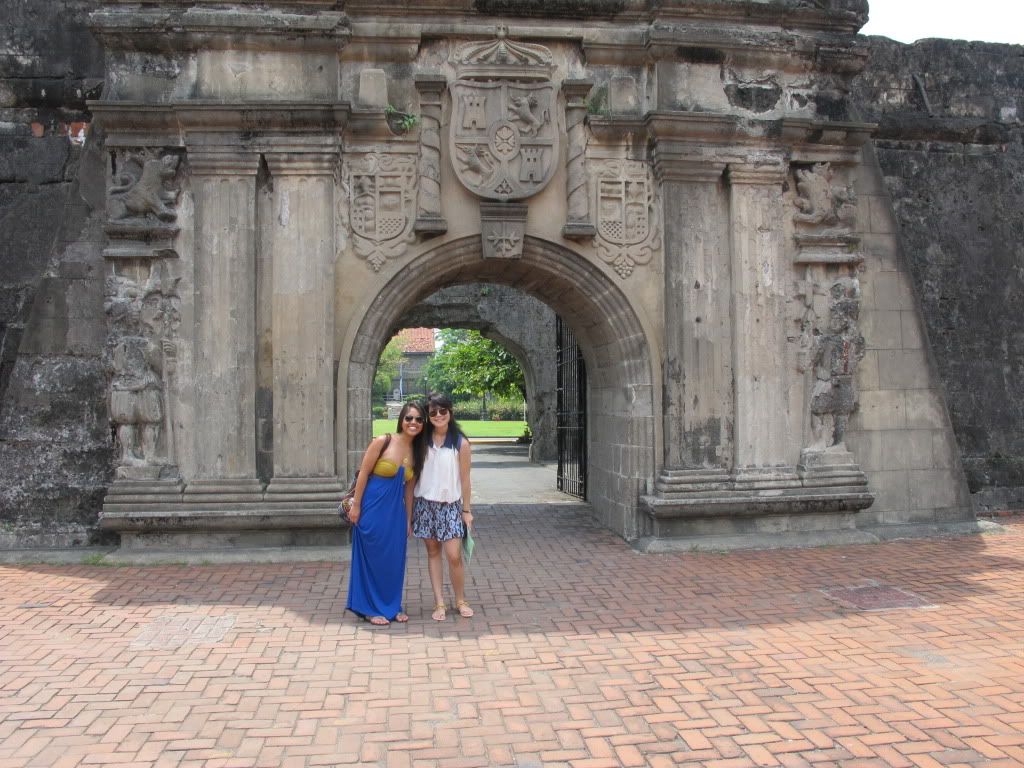 Why aren't they allowed to smile in pictures? Is it because they have to be ~in character?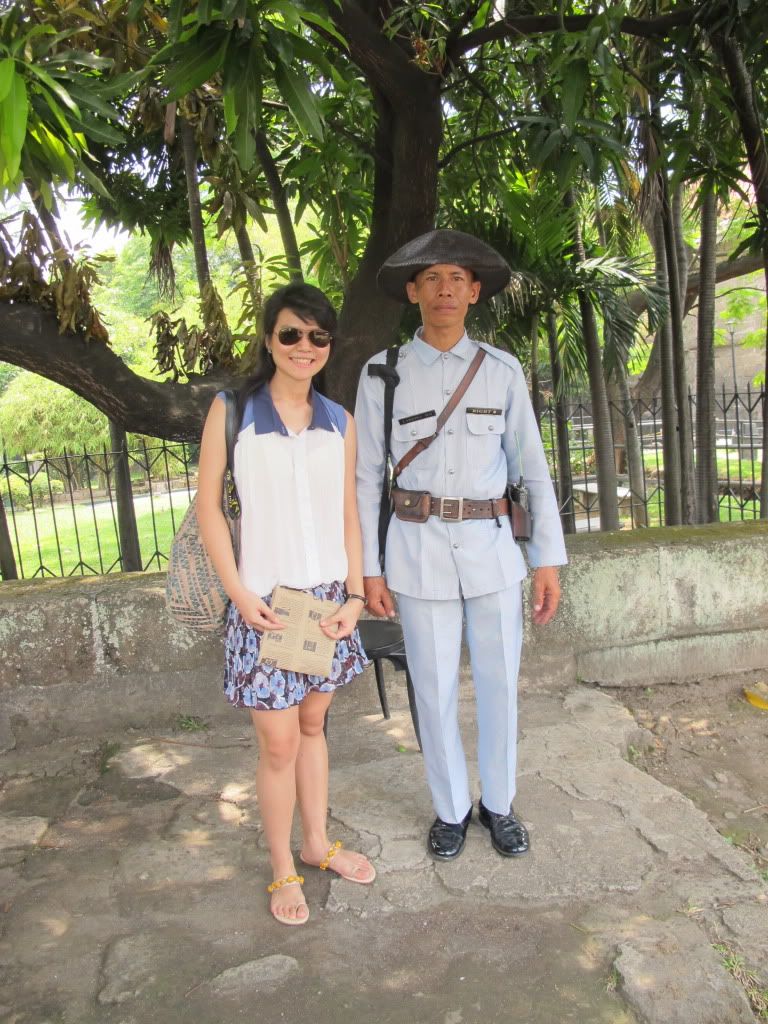 This is so Pinoy. In more ways than one.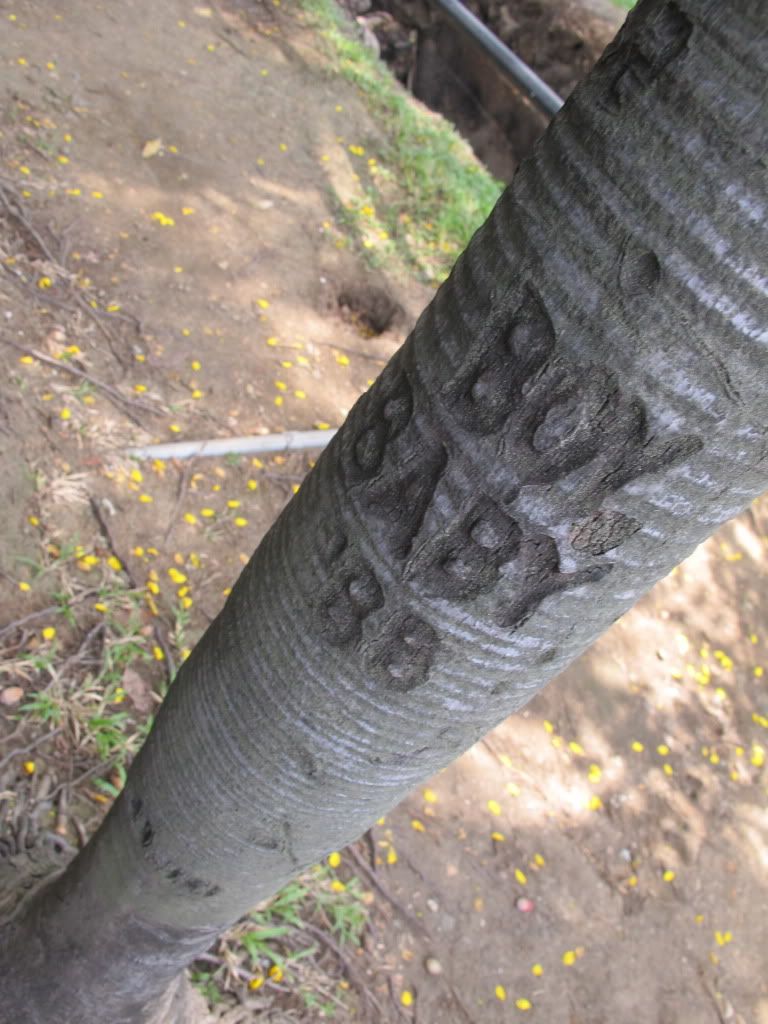 We dropped by the Rizal museum. It was my first time to be there. I want to hug the curator because it had such beautiful lighting. I think our national hero would've been proud :)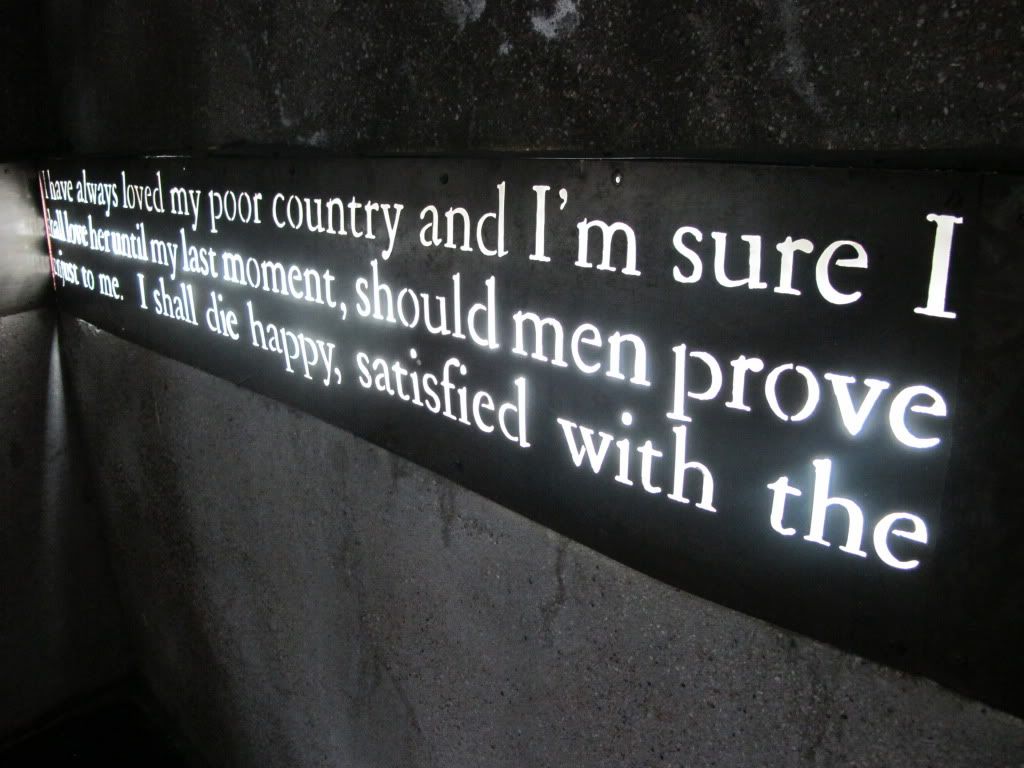 "I have always loved my poor country…" Ah, the story of our lives.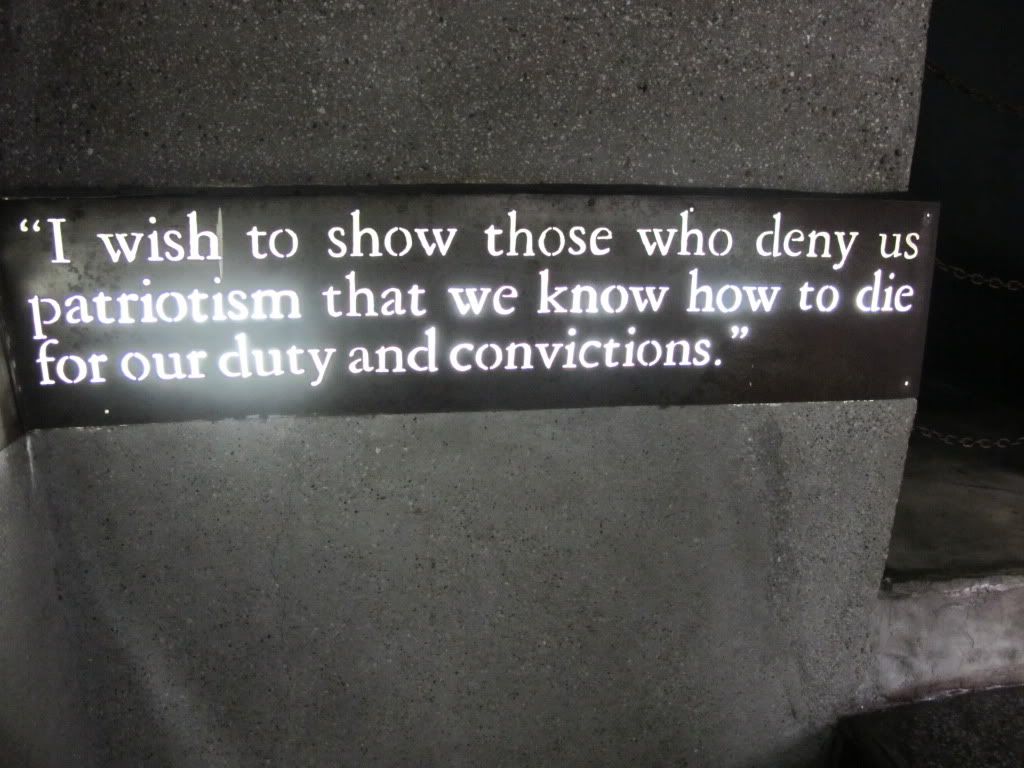 (While this is true, I'd rather live for my duty and convictions.)
We then visited Des and Kester at the Climate Change Commission in Malacañang. My friends are so big time talaga.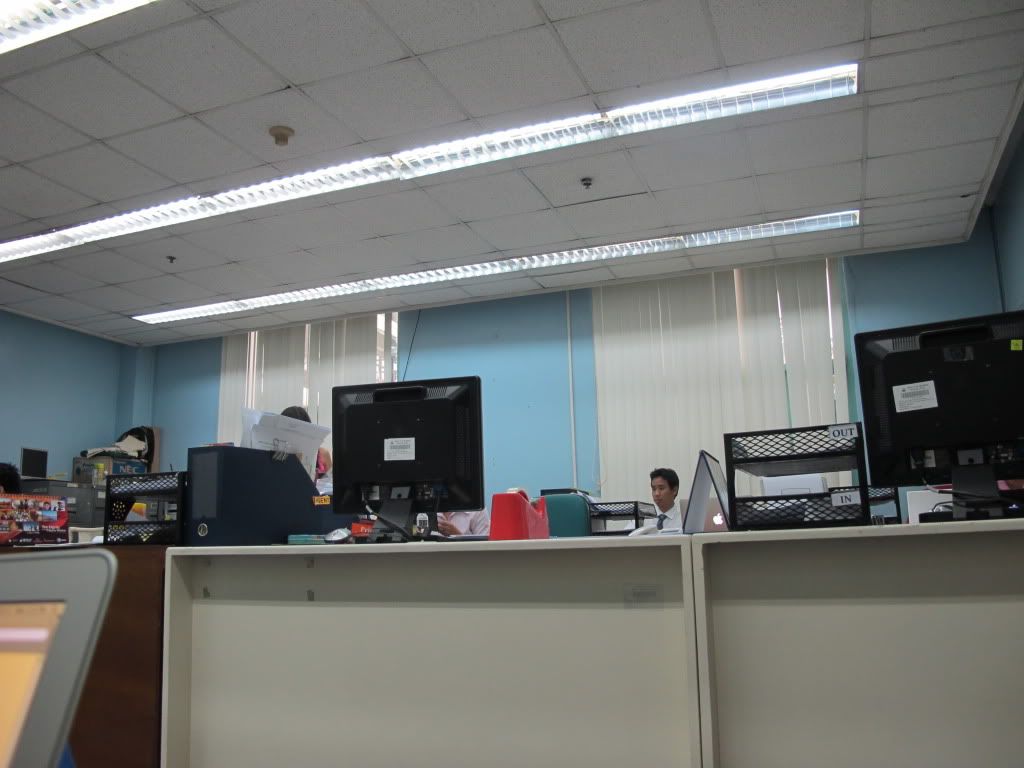 Kester at work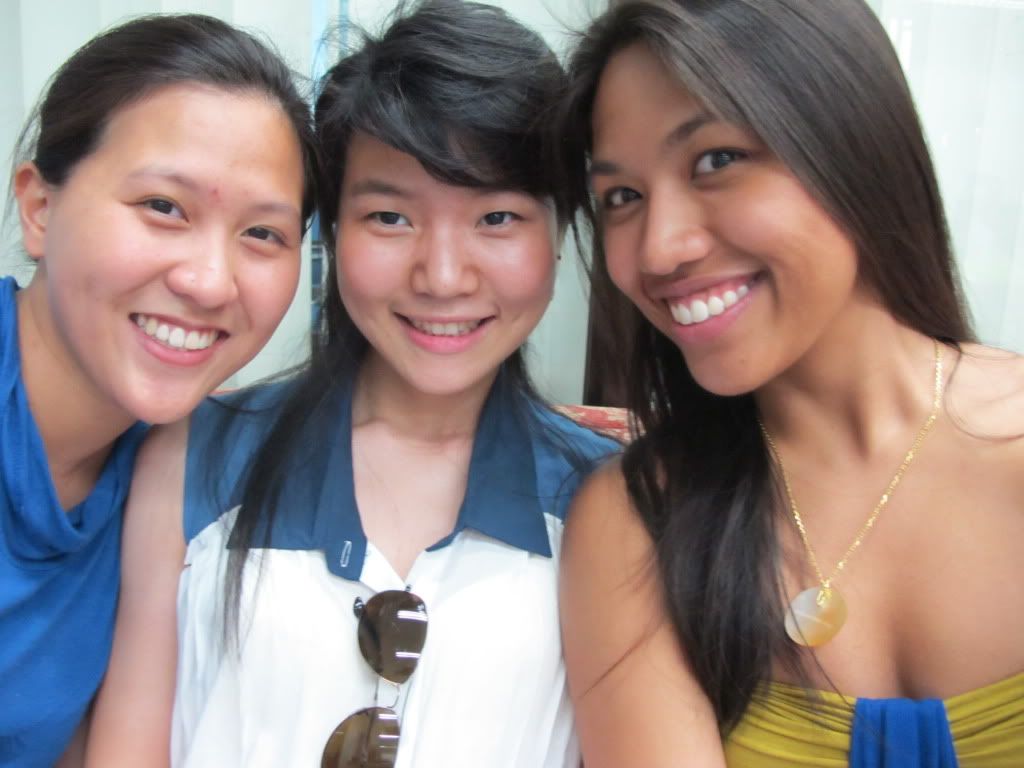 Des and her Karma Pimples. (SHE KEPT MAKING FUN OF KESTER AND HIS PIMPLES KASI, SO AYAN TULOY, Karma Pimples. I LOVE YOU, D!)
Afterwards, we met up with Abet, Ria, Donna, Carlo, and our other friends at the White Moon Bar. This place is INCREDIBLE. Plush seats, a chill ambiance, and a commanding view of Manila Bay. No stench, too. What made us happiest was the music. The songs seemed like they were lifted from Abet's iPod. We threw our own party by Manila Bay.
BUT IT WAS POURING.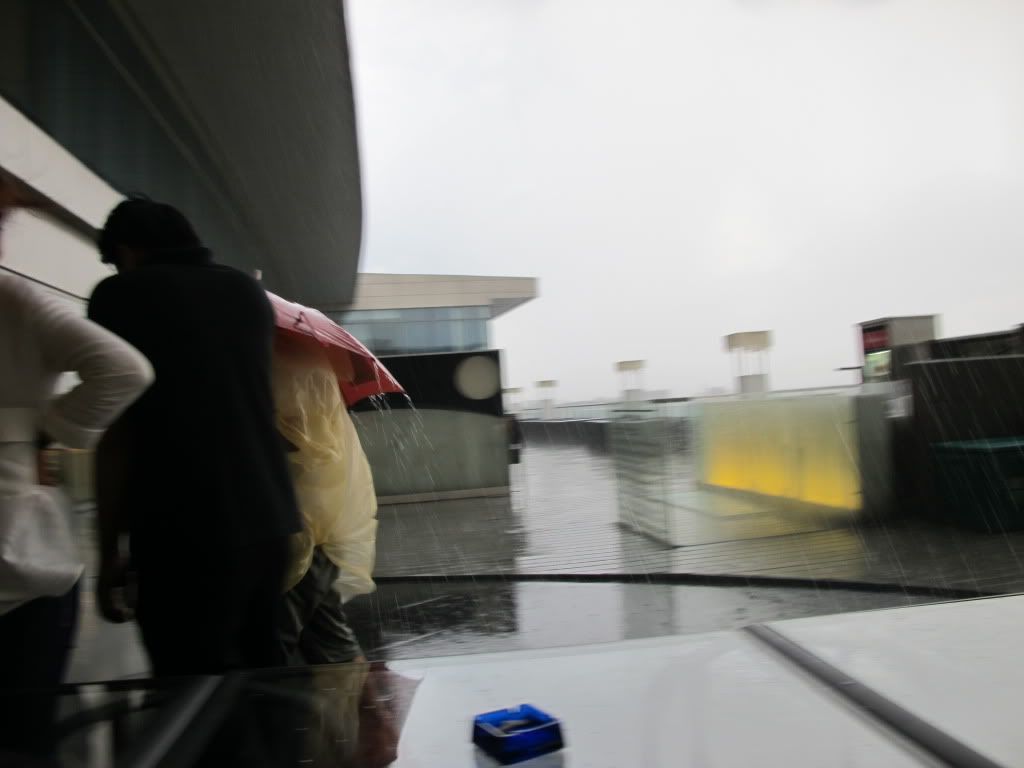 Our wawa bartender, making his way through the rain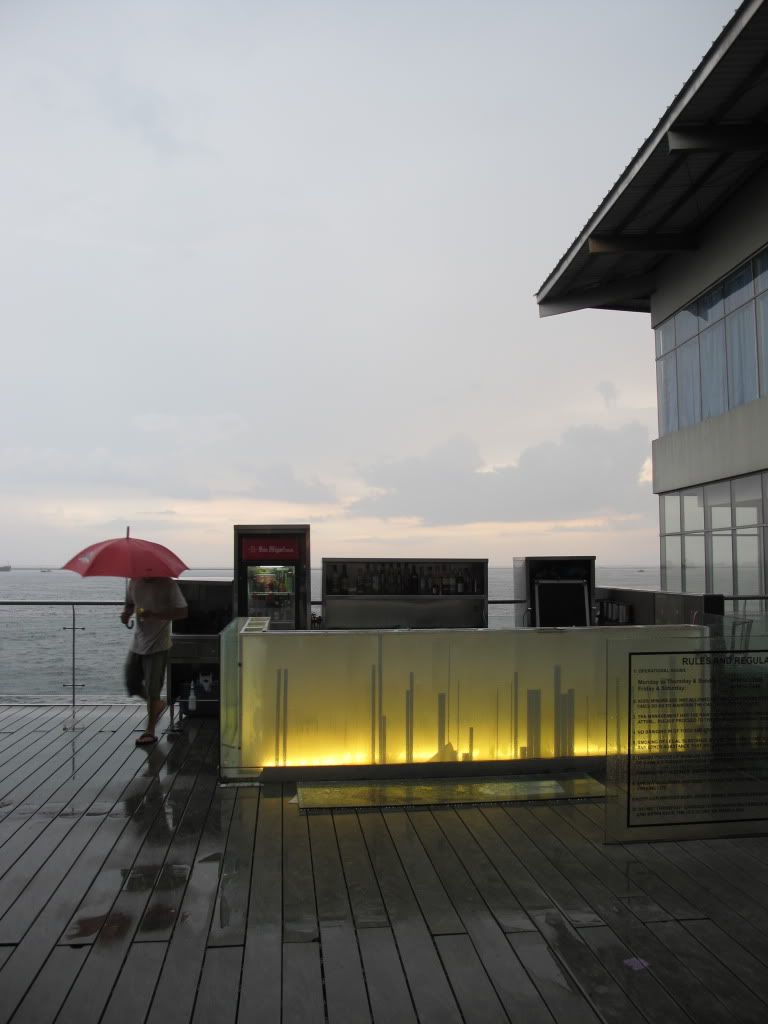 What kept me entertained was the Rules & Regulations. It has got to be the most bizarre and makulit copy I've ever read. I don't know what their copywriter was on when s/he wrote it. And what the Management was thinking when they approved it.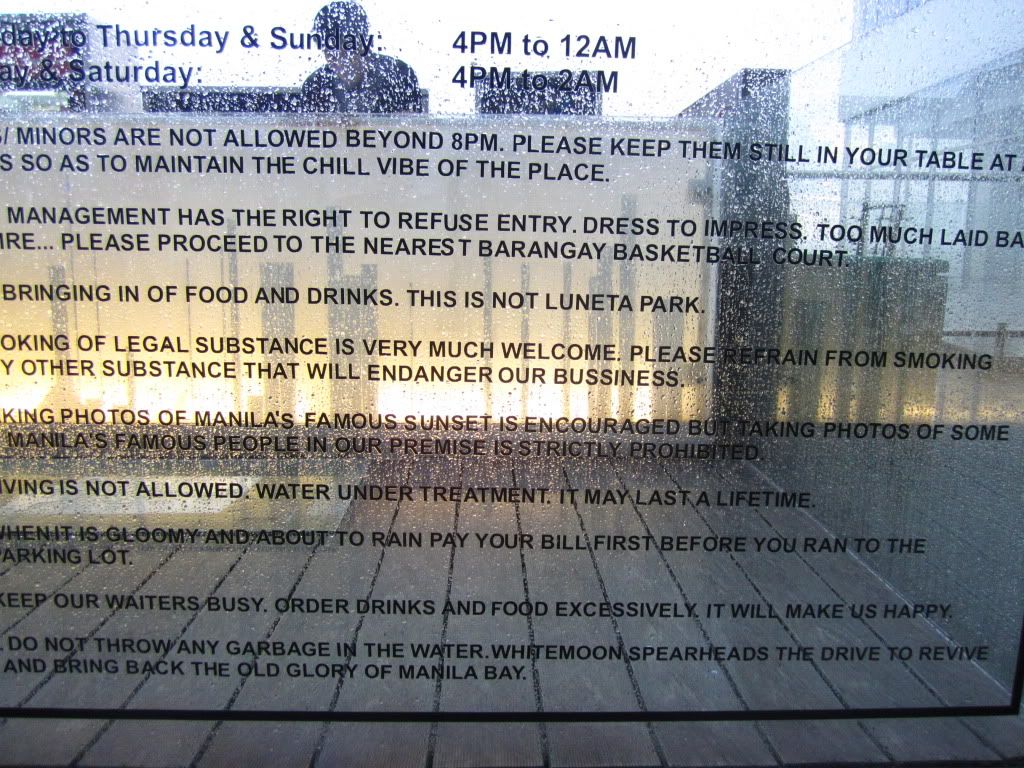 "Please keep them still in your table at all times so as to maintain the chill vibe of the place."
"The management has a right to refuse entry. Dress to impress. Too much laid back casual attire… Please proceed to the nearest barangay basketball court."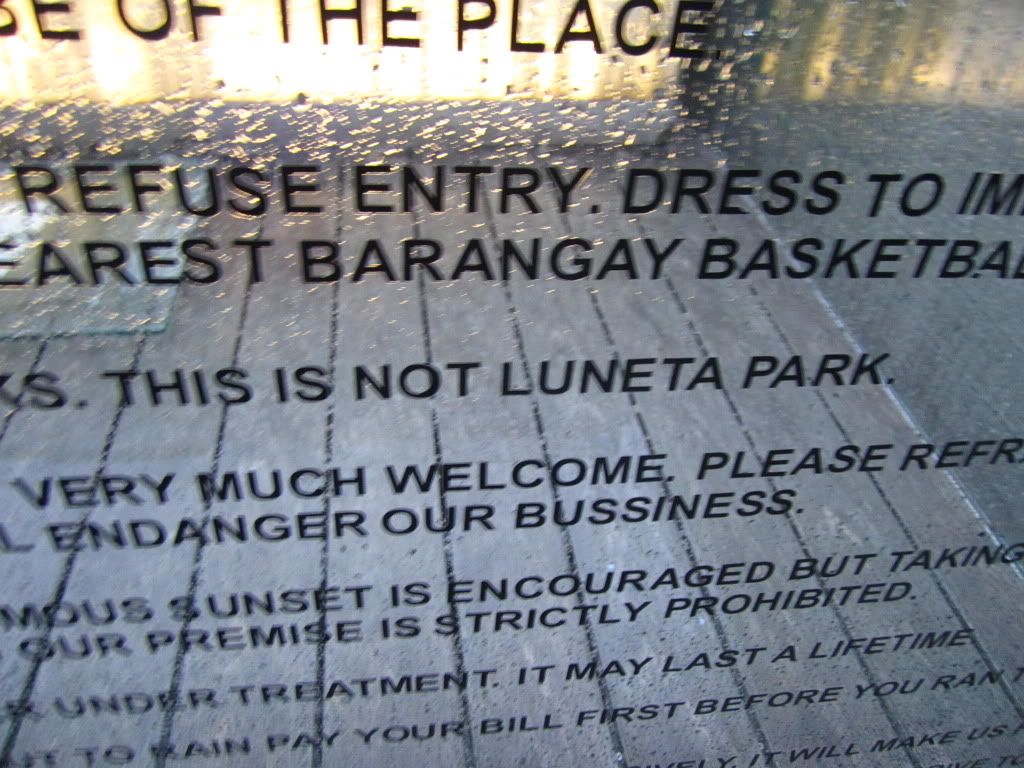 "No bringing in of food and drinks. This is not Luneta Park."
"Diving is not allowed. Water under treatment. It may last a lifetime."
Business is spelled wrong. Yikes.
And my favorite: "When it is gloomy and about to rain pay your bill first before you ran to the parking lot."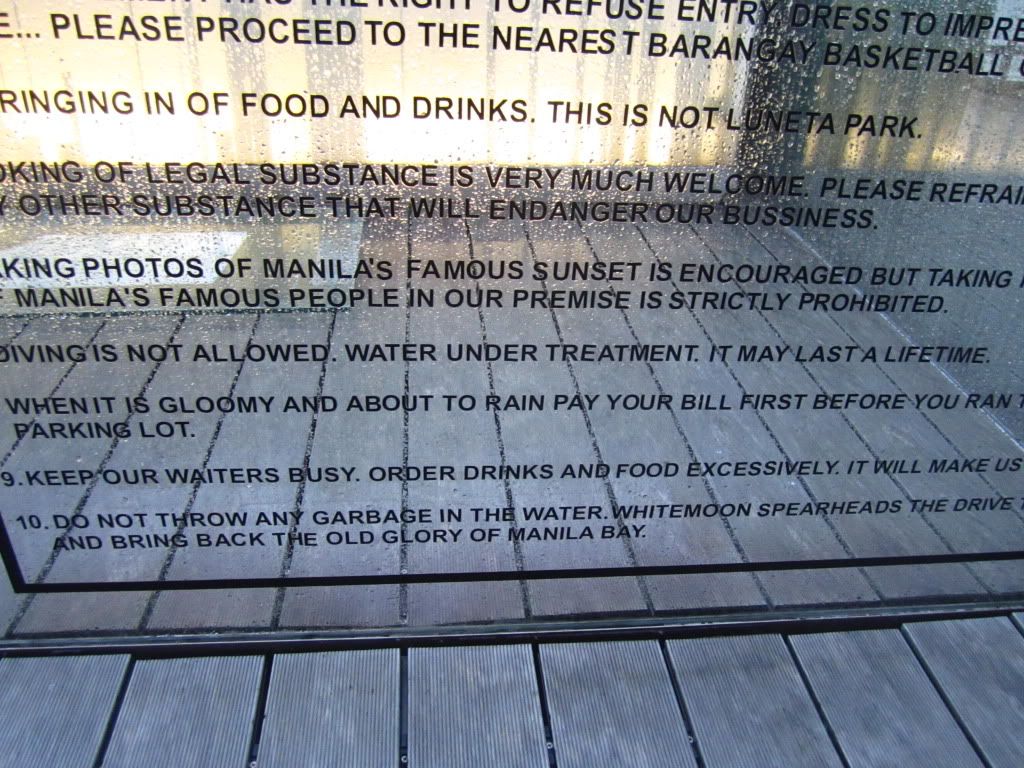 Cute? Annoying? Trying hard? Funny? What do you think? I haven't decided yet.
The rain stopped and the sky cleared up. We saw the majestic sun peeking from the blanket of clouds.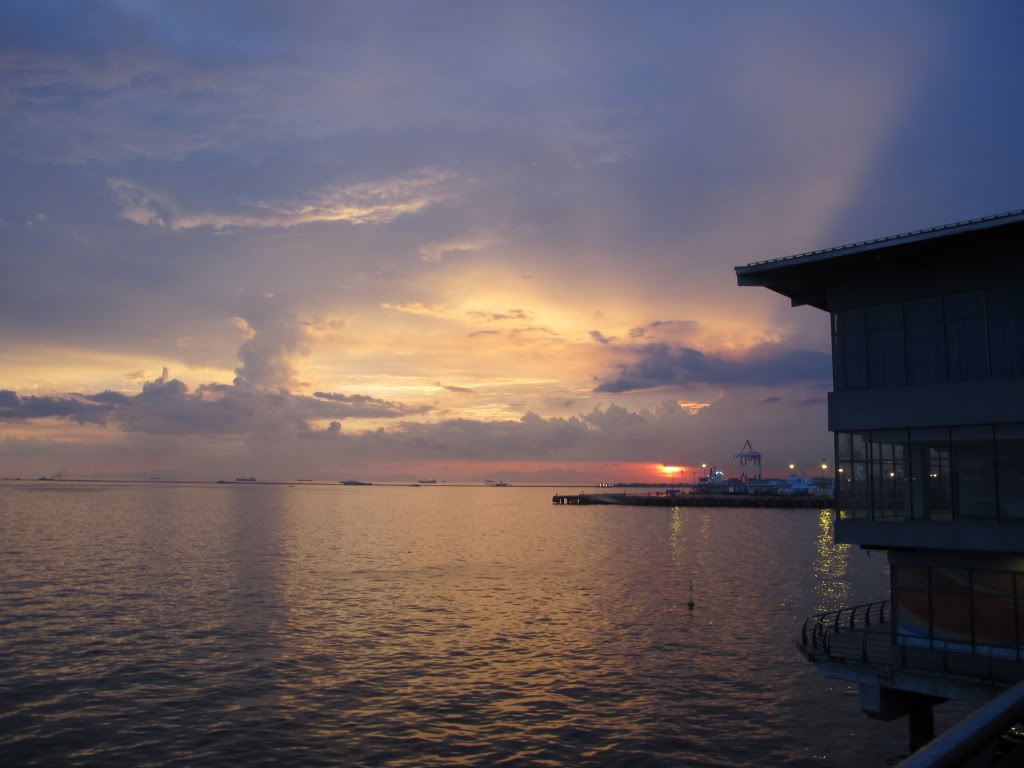 We saw a preview of what the Manila Bay sunset could be.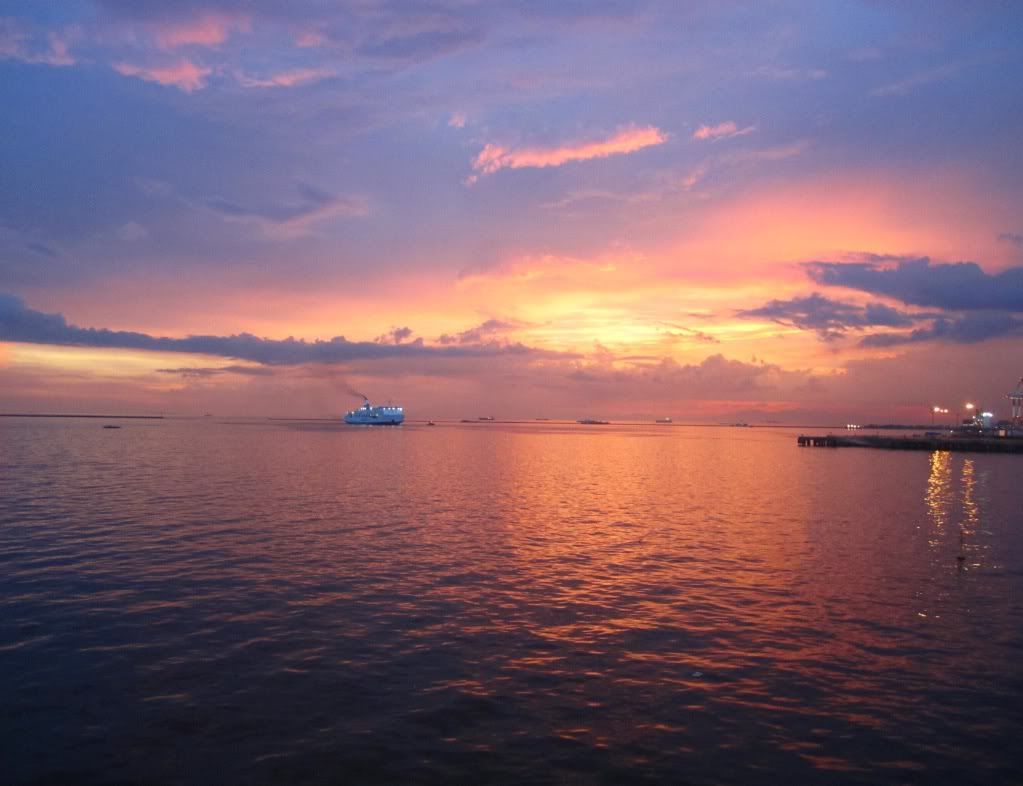 We ended up staying 'til about 9-10PM. You have been warned: THEIR CANDY-COLORED DRINKS ARE SNEAKY. Ria and I may have gotten married that evening. I'm not entirely sure.
I'll be back there this week for an event. I'll go a bit early and catch the sunset. I hope it doesn't rain this time.
*The title of this entry comes from the Tagalog version of "Party in the USA" by Miley Cirus. Please enjoy the video below.

PS Happy Independence Day, Pilipinas!