August 1, 2011 - 12:19 pm
The Global Changemakers summit in India ended on Friday, July 22, and our flight from Kathmandu to Bangkok was scheduled on Thursday, July 28. Jam and I had absolutely NO IDEA how we were going to Kathmandu. All we knew was that we had to–by train, bus, camel, or magic carpet. We also did not know what we were going to do once we got there, or where we were going to stay. It was the grand non-plan plan. "We're flexible," we said when someone would ask about our post-summit schedule. "…If you know what I mean." We assumed that if we followed our hearts, we would be led to Nepal.
Except, you know, reality isn't as romantic. There are seats to reserve, schedules to make sense of, and people to meet. That Monday, I started to panic. Which I don't do very often. I'd never done the non-plan plan before; I always had some semblance of an itinerary, or at the very least, a mode of transportation to get to my destination and reserved accommodations. The next train to Kathmandu would take 24 hours, while the 12-hour bus had already left. We remembered that Jen, Program Coordinator of British Council Philippines, went to Nepal from India via the airline SpiceJet. Jam and I reacted violently: "PUTANG INAAA SPICEJET AMPUTA!!! HAHAHAHAHA! SO FREAKING SKETCHY!!!!!"
Well, what da ya know. Karma is a bitch and we ended up flying SpiceJet.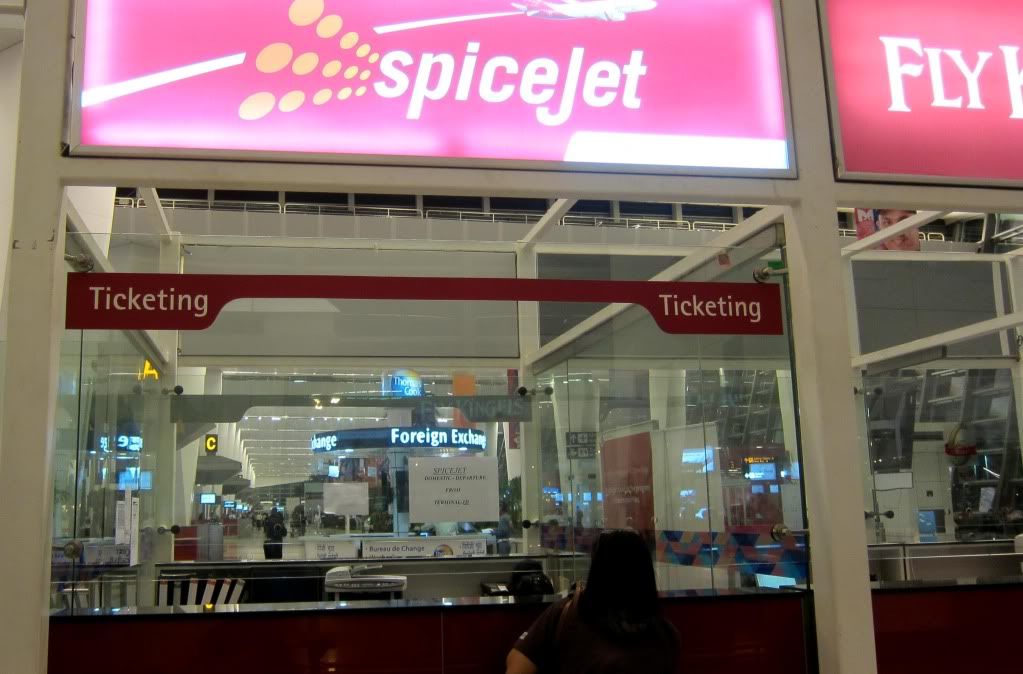 SpiceJet is India's budget airline, which is really just a nicer way of saying, "asong payat." Think Cebu Pacific, but sketchier.
Since we were homeless between Monday night and our Tuesday morning flight, Jam and I slept in the Indira Gandhi airport like a couple of hobos.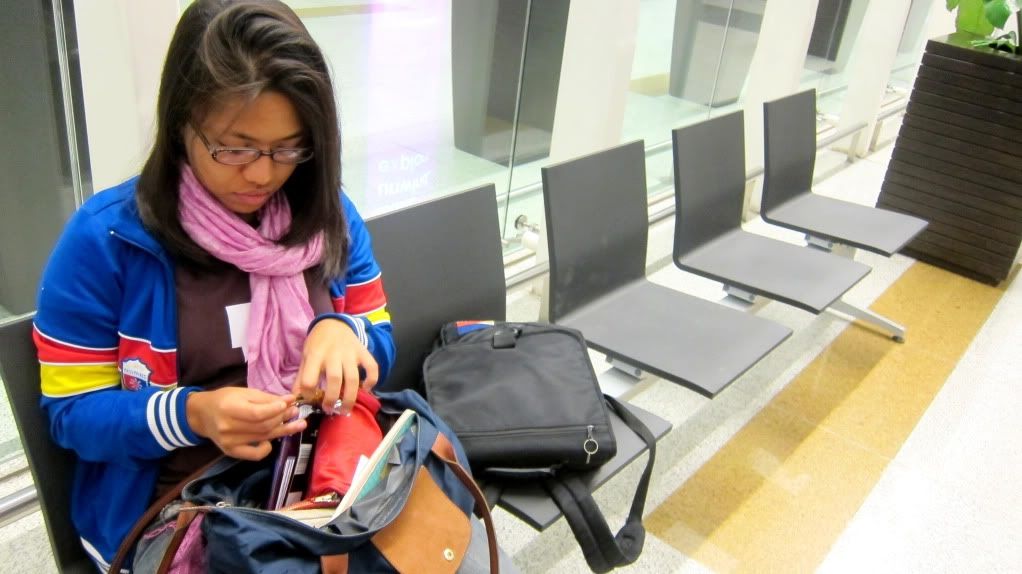 My seat on the plane did not recline, which did not help the underslept, cranky version of myself.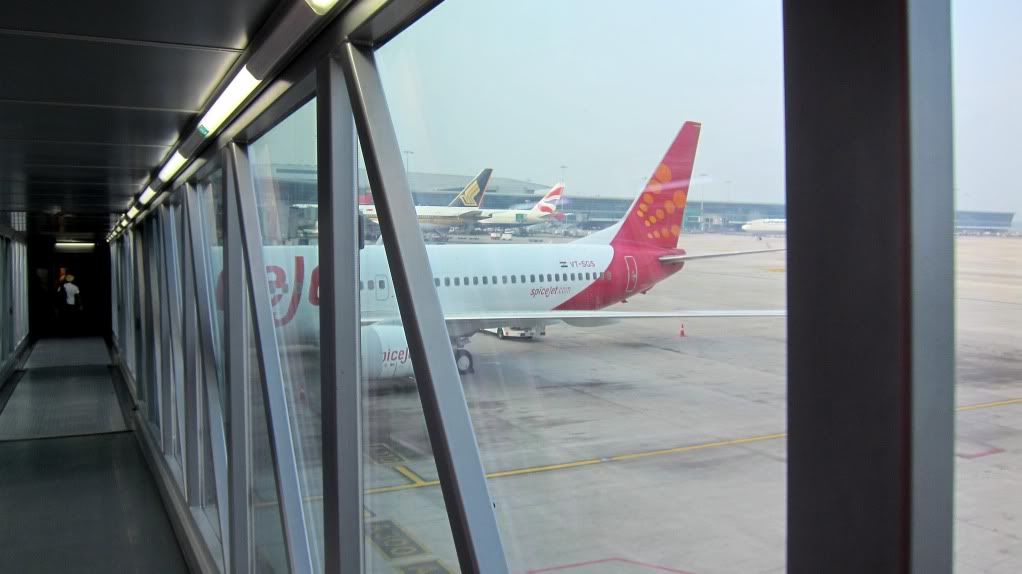 Just as Jam and I were walking out of the plane, a guy approached me and asked if I was a Global Changemaker because I was wearing the GCM shirt. Turns out he was a GCM too! WHAT A SMALL WORLD YOU CREATE, SPICEJET! AWARD! He helped us get a taxi so we wouldn't be ripped off.
Seeing Kathmandu for the first time instantly recharged our senses. It felt like a kaleidoscope of earth tones and jewel tones collided to create a city.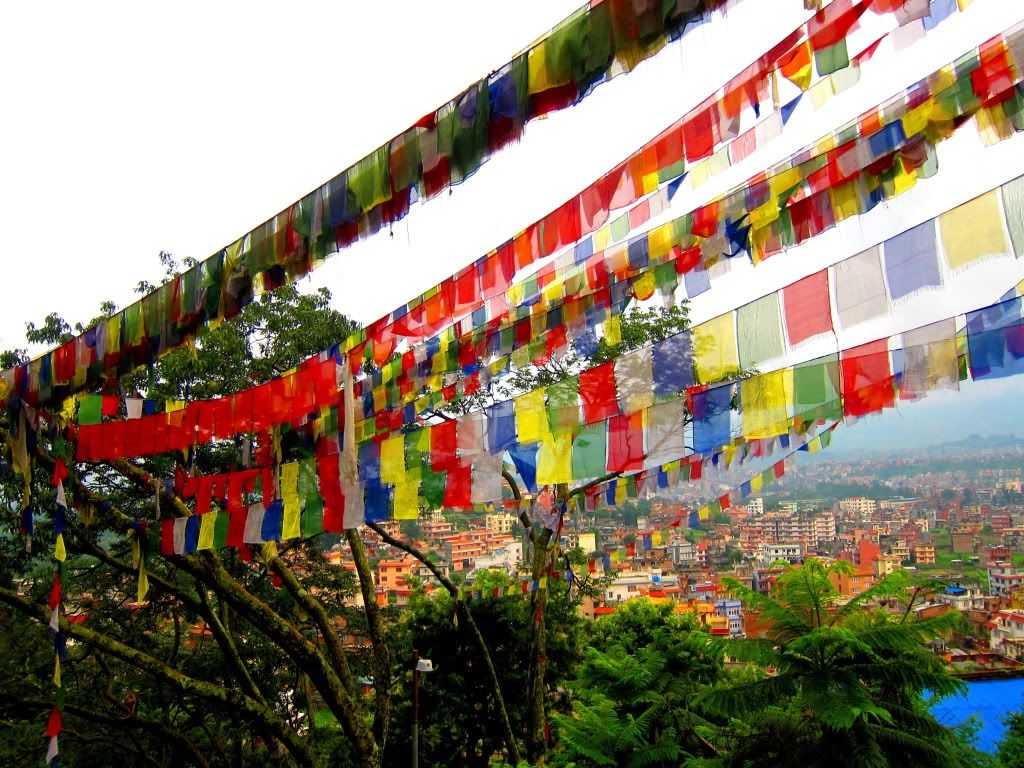 The climate was like Baguio or Tagaytay. Chilly. A welcome and wanted change from India and its unforgiving heat.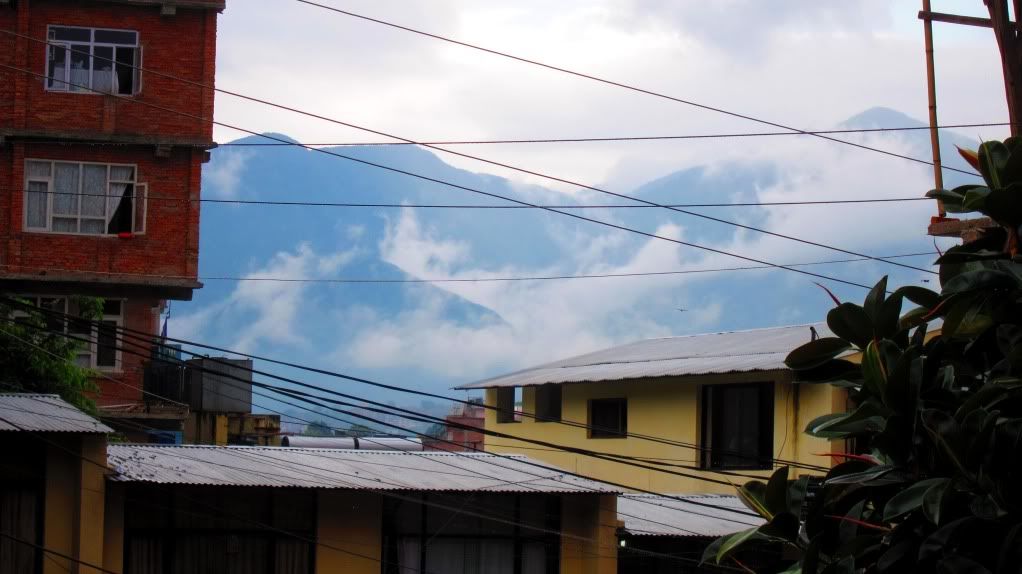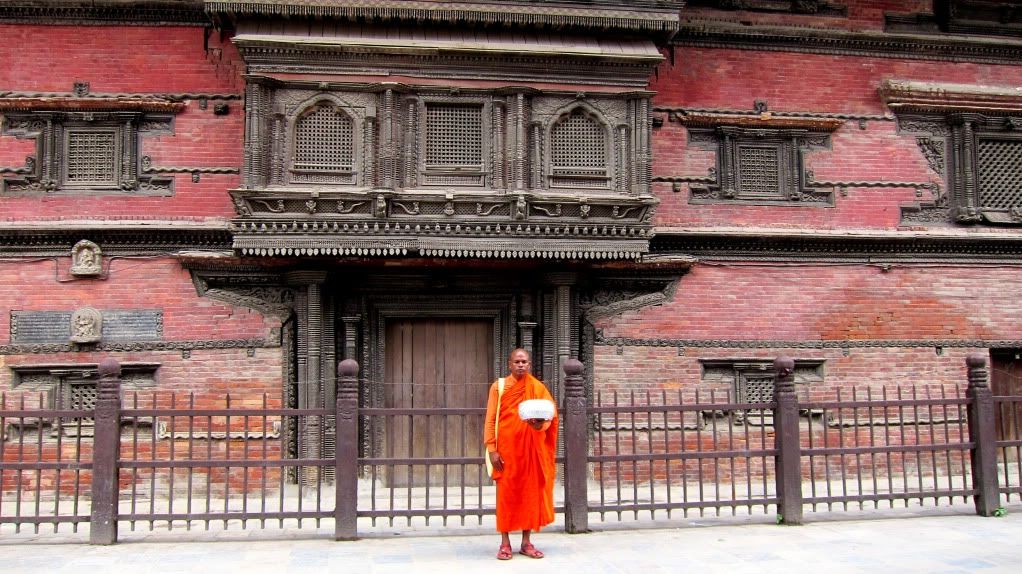 We booked a room at the Kathmandu Guest House, recommended by our Nepali friend and co-participant Alina. Our hotel was in what appeared to be the hippie district, which suited our free spirits perfectly. After eating a hearty lunch, we walked to Durbar Square, a UNESCO World Heritage Site.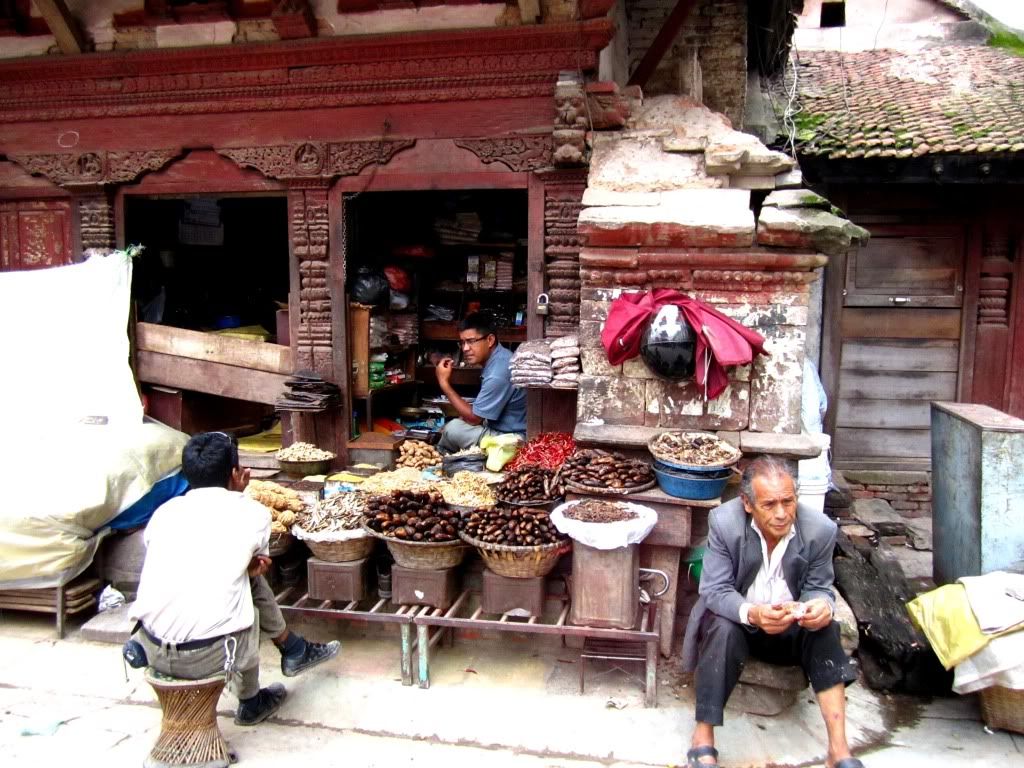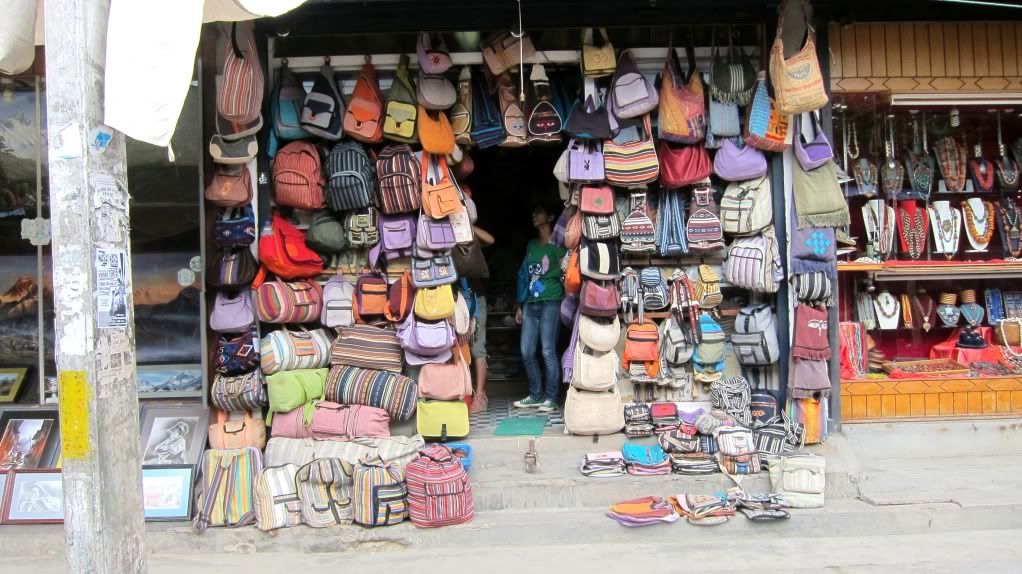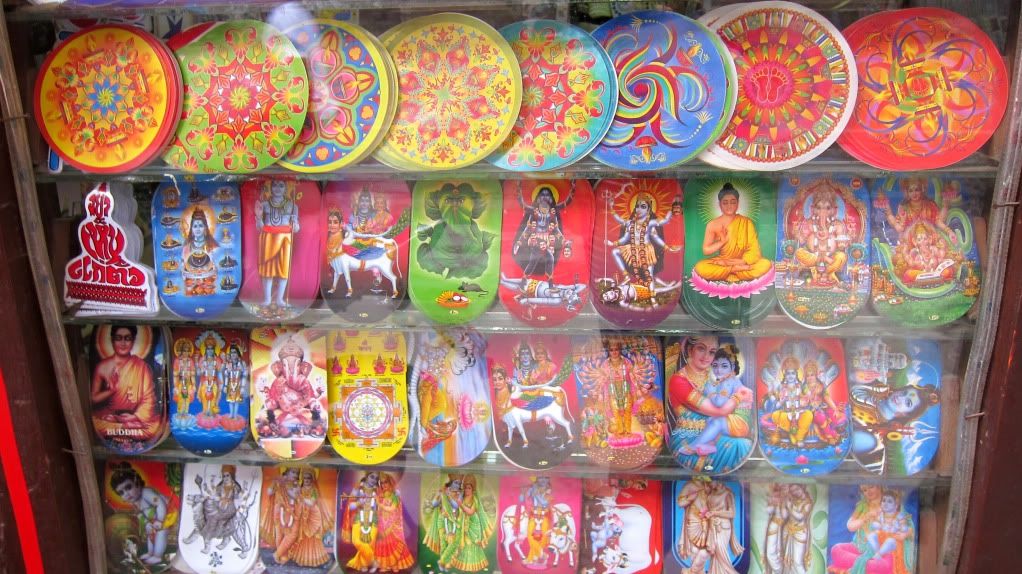 The Nepalis take a lot of pride in the Himalayas. (Either that or they lacked creativity. Or both.) The names of the stores and cafés were permutations of each other: Himalayas Java, Everest Café, Himalayas Café, Namaste Café, Everest Bar and Restaurant, Himalayas View Café. Because it was so foggy, seeing Everest in the name of a store was the closest we would get to the real deal.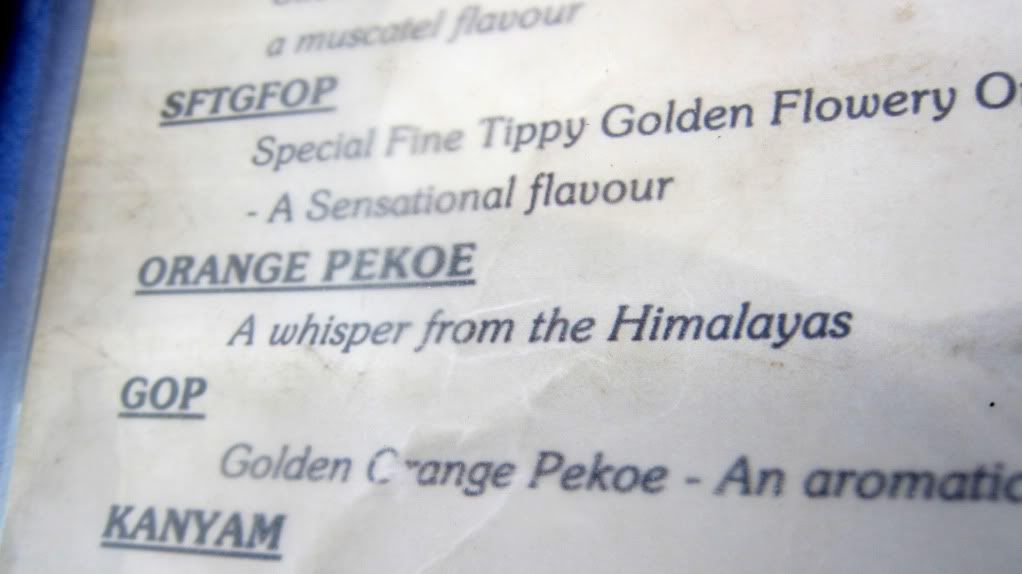 We were fascinated by the bubble gum-colored doors and well preserved architecture.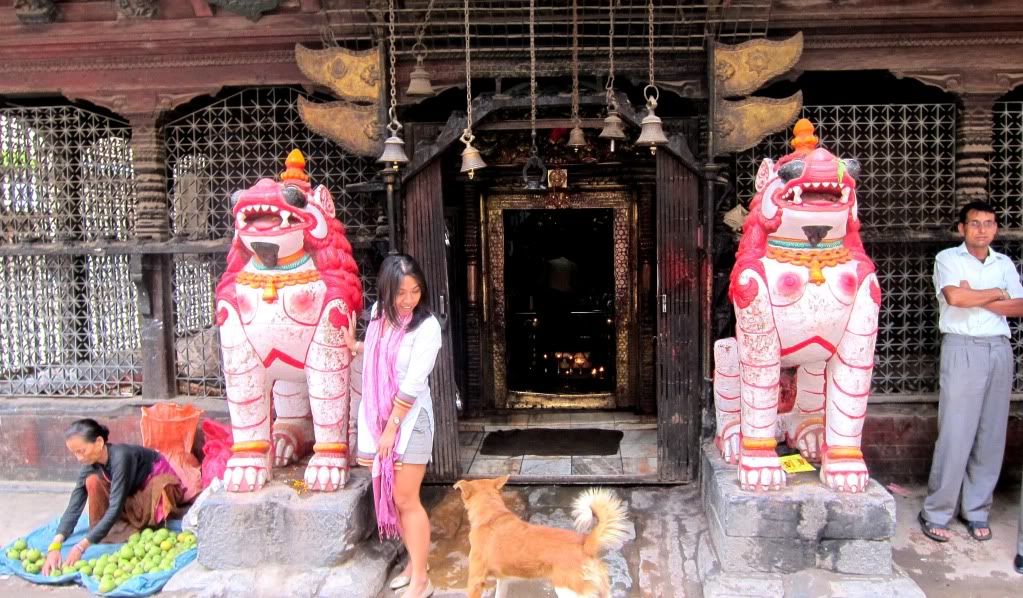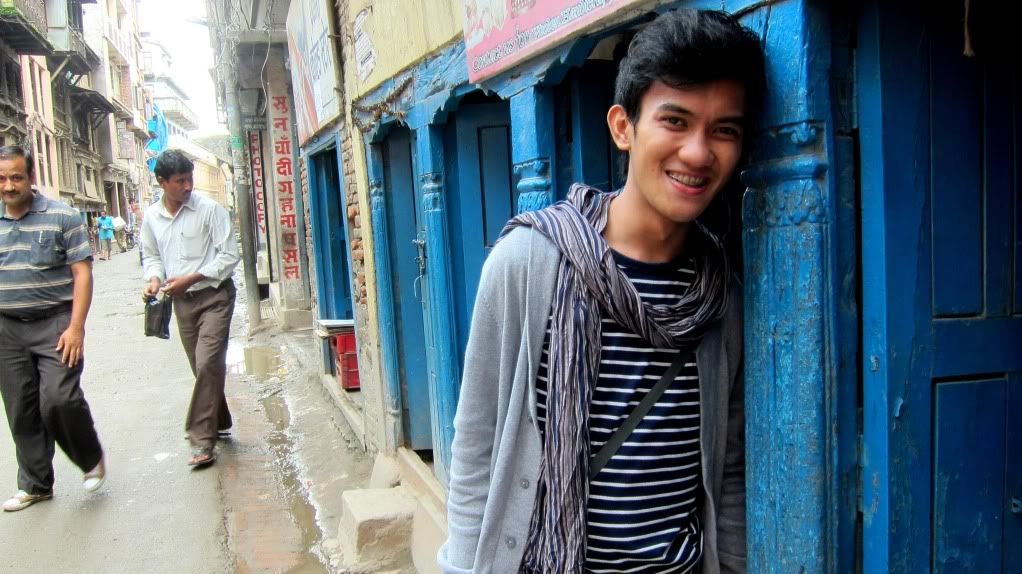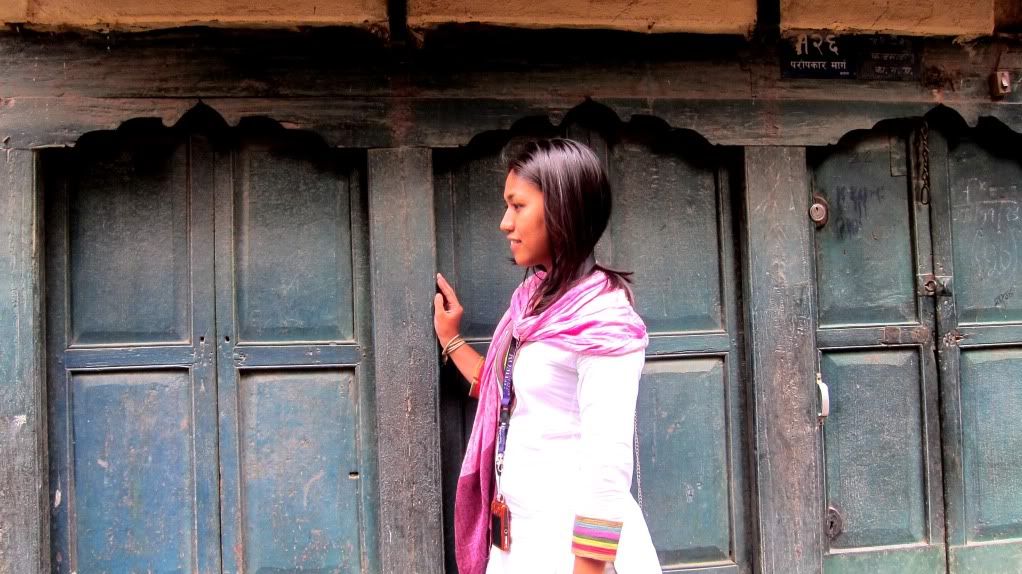 I once read that the Kathmandu Valley had "more temples per square foot than any other place on earth" (Iyer, P. 1988). Durbar Square was a collection of temples and colors that were not in my Crayola® 64 Box.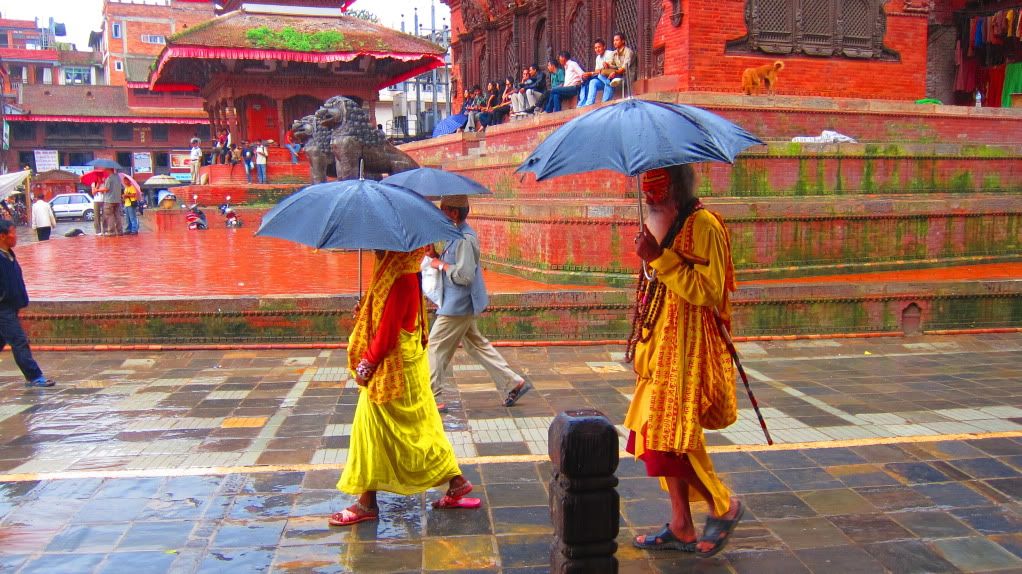 There was a festival going on too. The Nepalis love their festivals, just like we love our fiestas.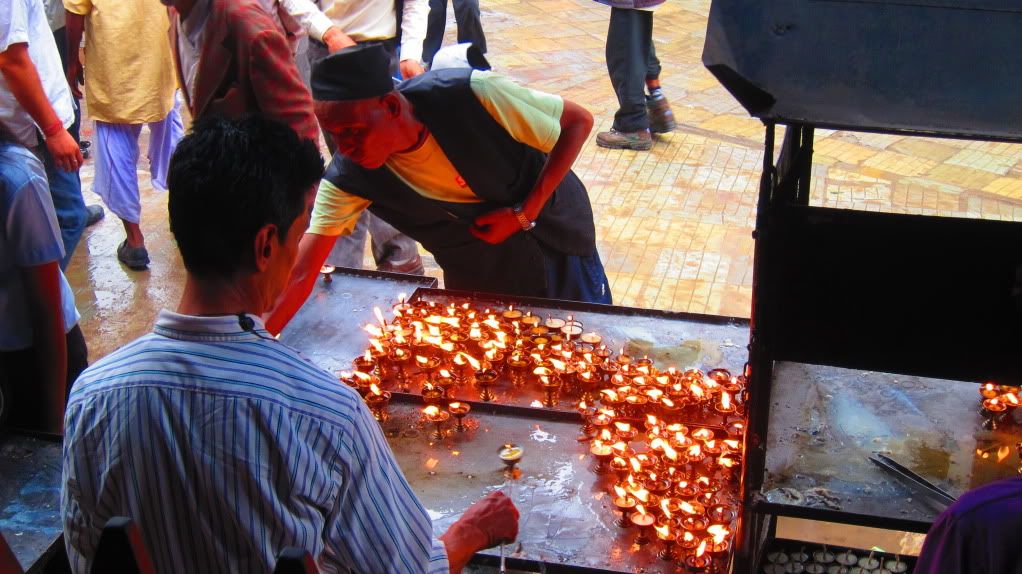 After going in and out of temples, we began walking to the Swayambhunath Temple, which the receptionist at the hotel said was about 15 minutes away from Durbar Square. We asked several strangers on the way and quickly realized that the estimated distance was a fake fact. We ended up walking for about an hour. Uphill.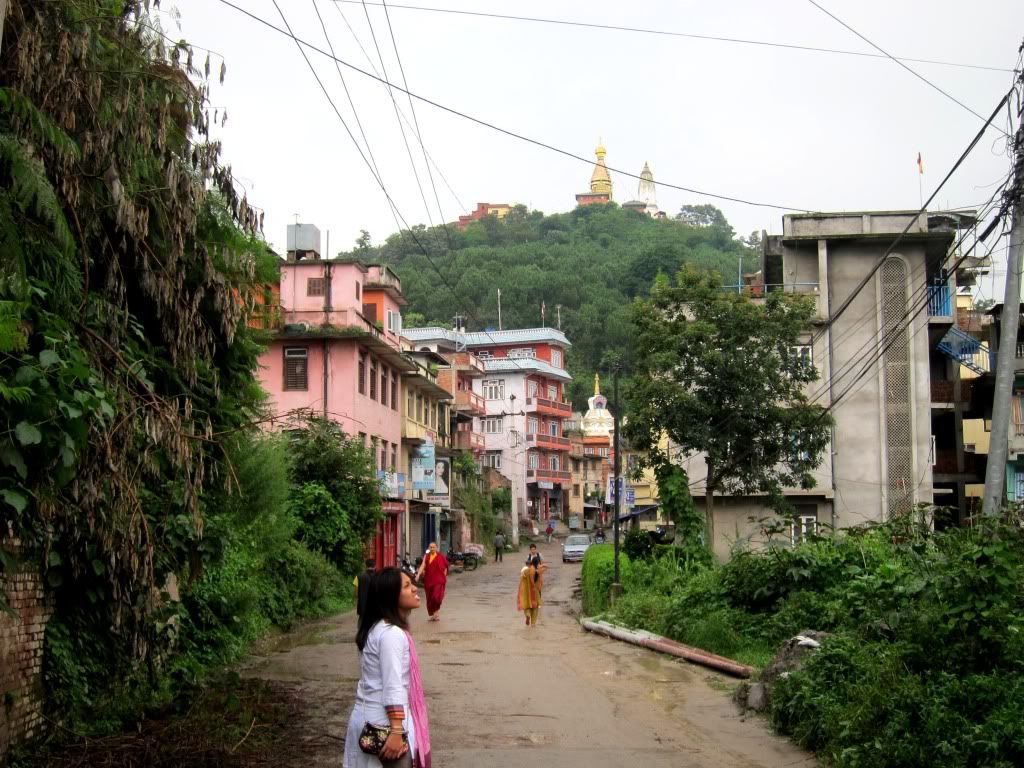 See the gold temple on top of the hill? That's where we were headed. I was wearing ballet flats because I didn't expect a long walk. Ouchie. Pero syempre kailangan maganda parin sa pictures at hindi mukhang haggard.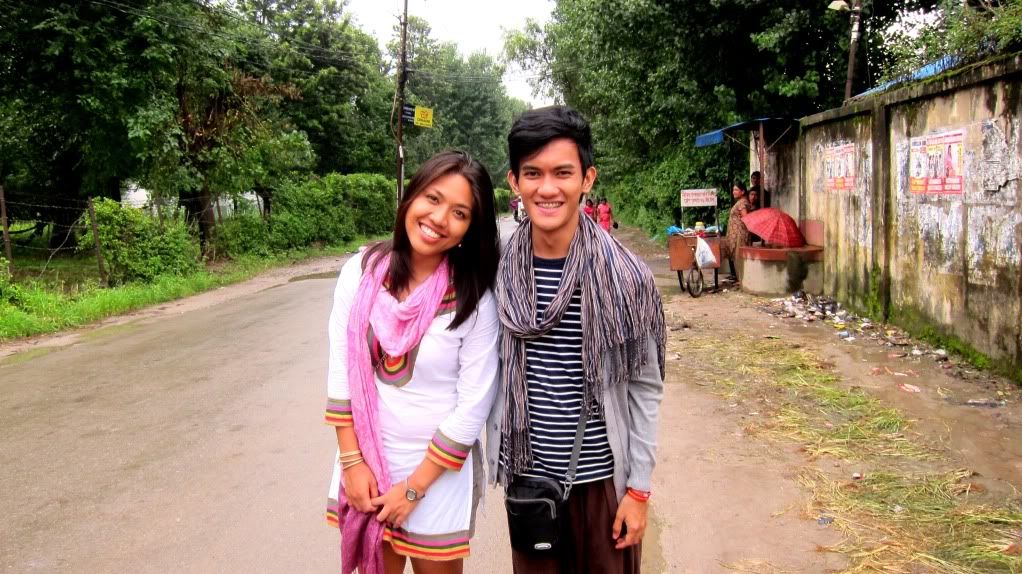 Jam posed by the gate because we thought it was pretty. Right after we took this picture, the gates opened and the monks invited us in. TRUE STORY.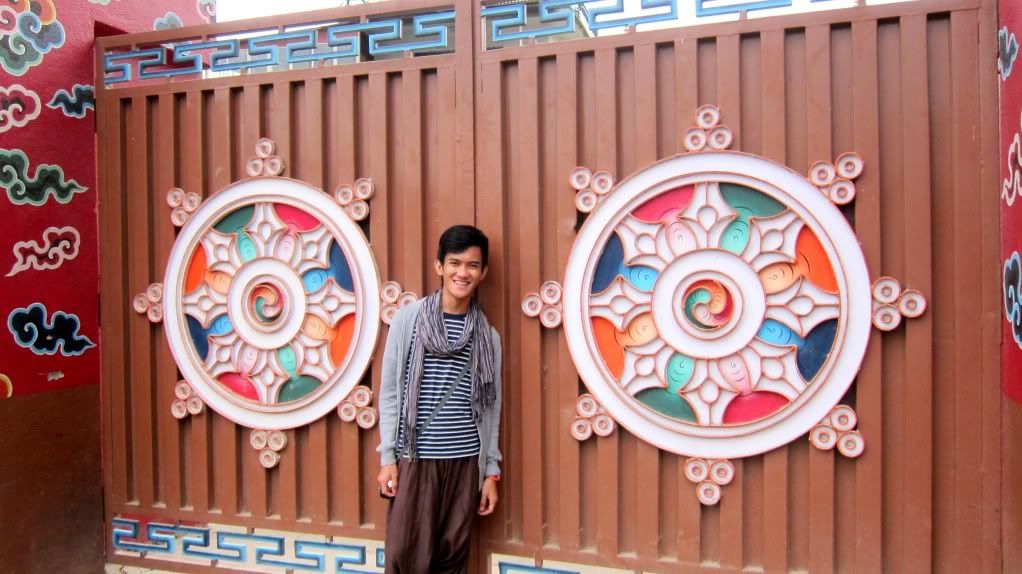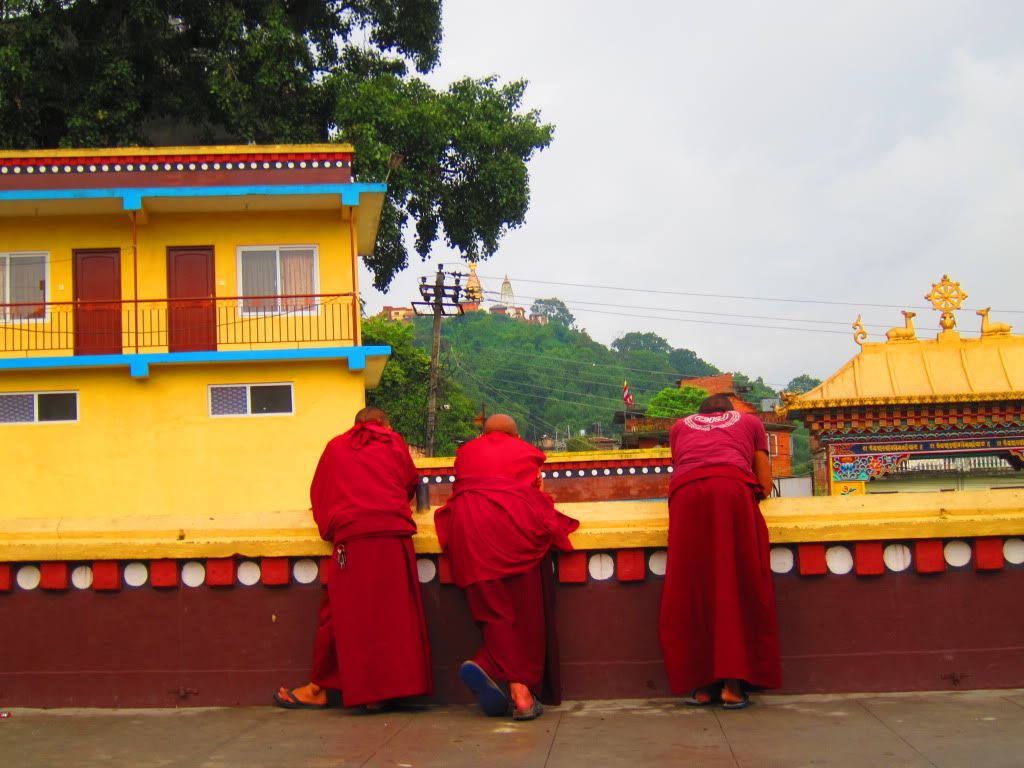 The Swayambhunath Temple is also called the Monkey Temple. It wasn't hard to see why.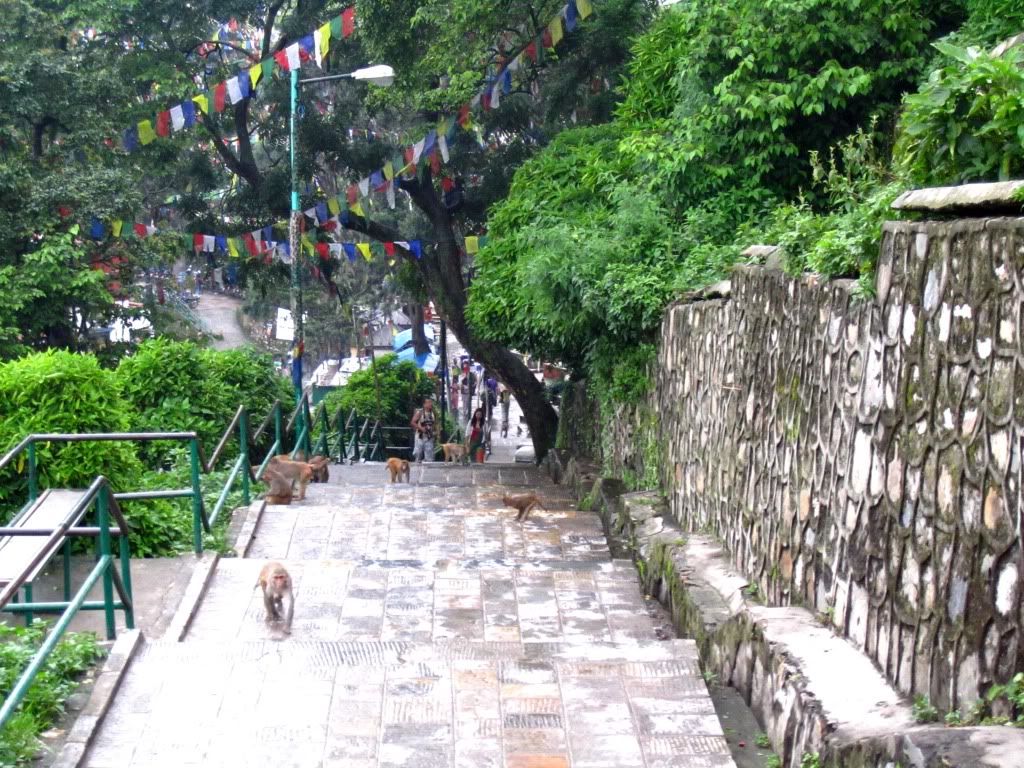 I'm so scared of monkeys because they attack and get your cameras and phones if you're holding it. When I was sitting on the steps waiting for Jam, a baby monkey jumped from the sky and sat beside me. My heart rate increased exponentially.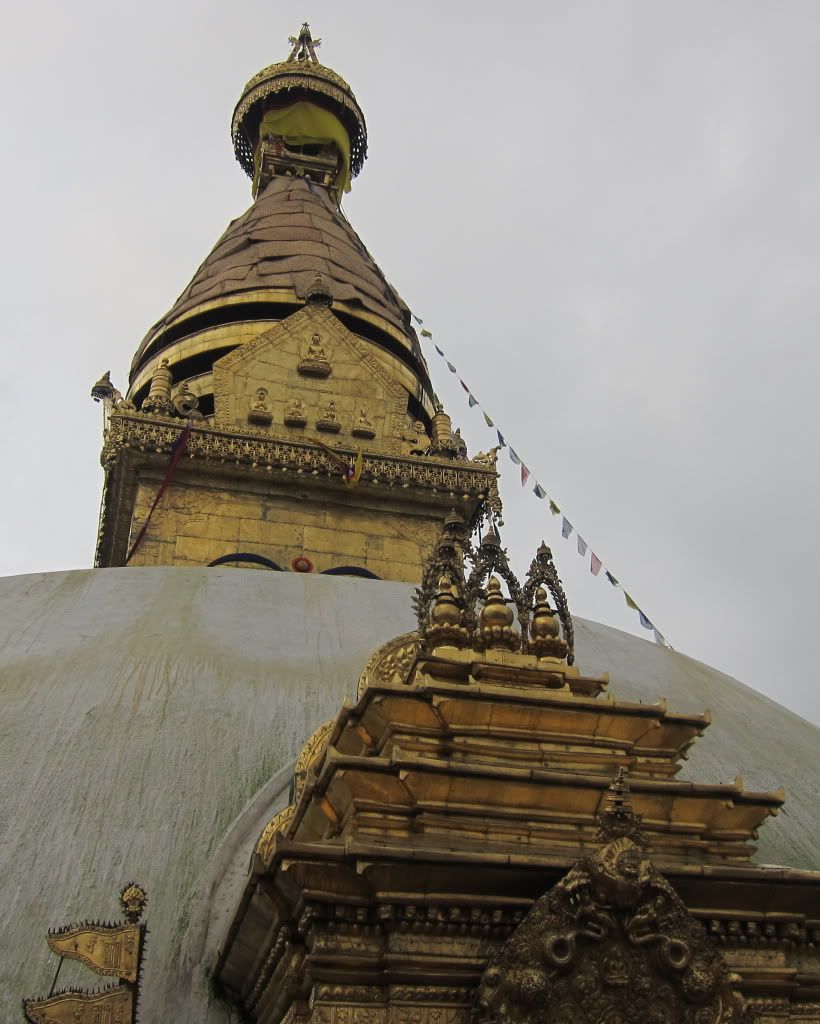 The next day, we embarked on a whole-day trek at the foot of the Himalayas. It began with (what else?) a temple.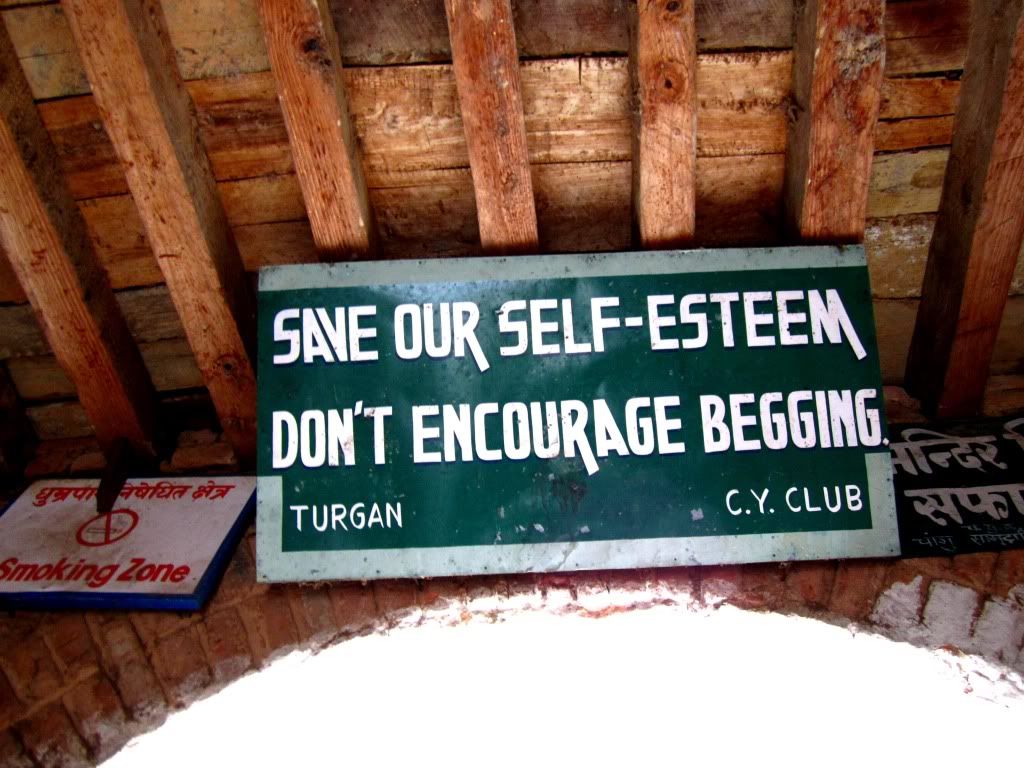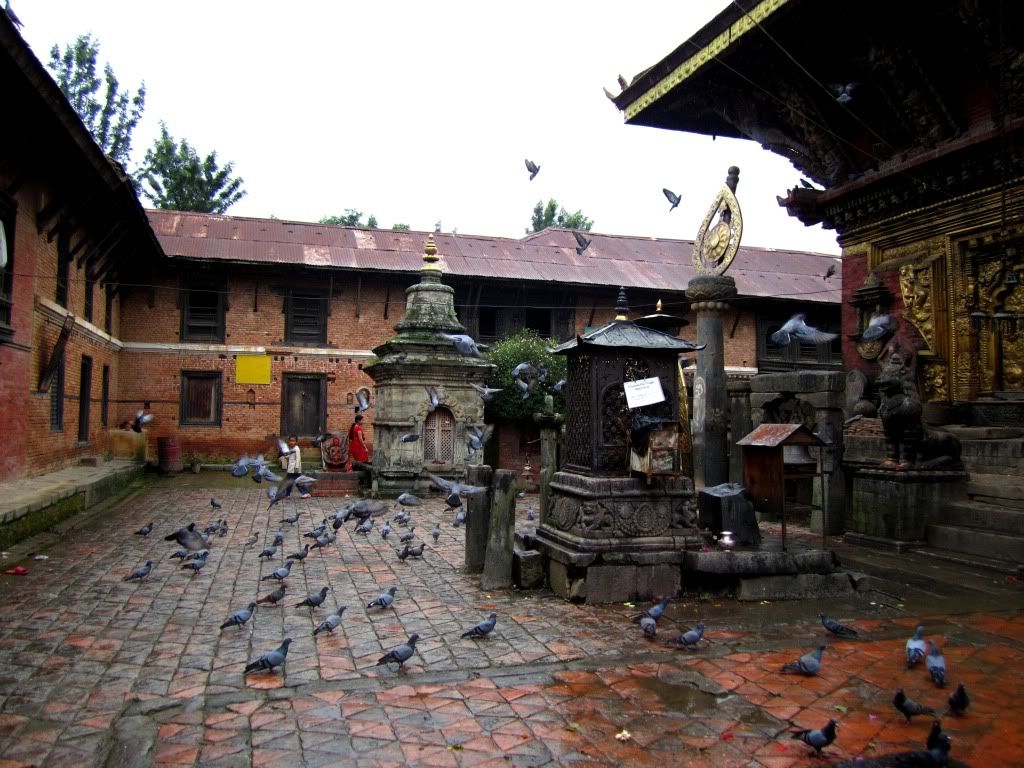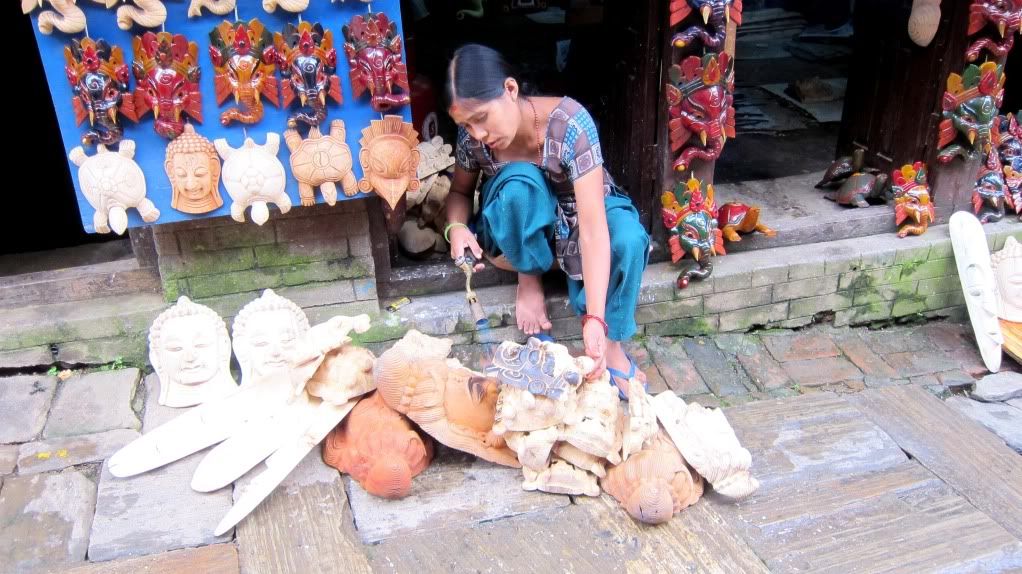 Which unfolded into more temples and different terrains, sights, and scents. I'm convinced that Big Foot came before us.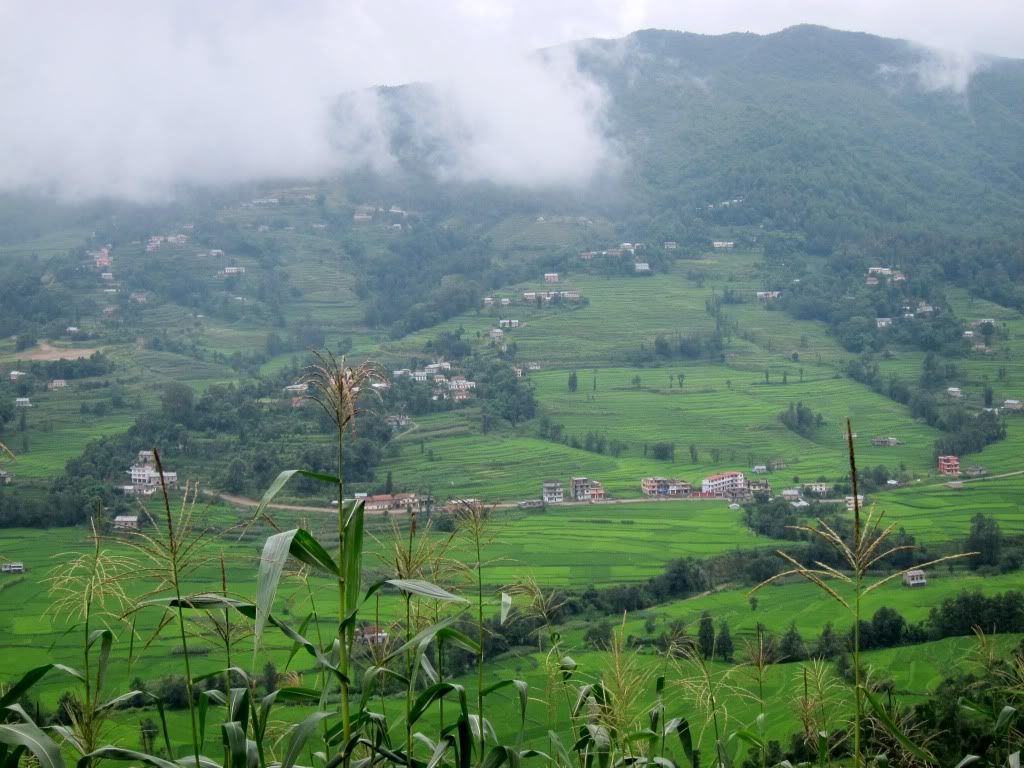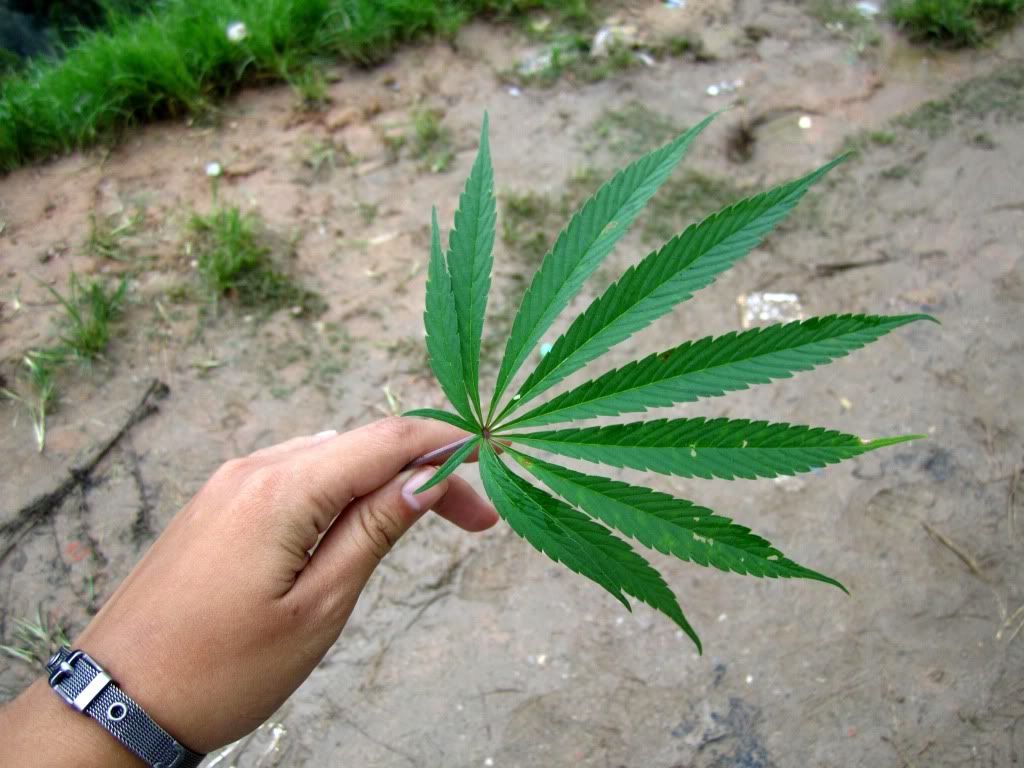 (Marijuana growing freely in the wild. No, I didn't try it.)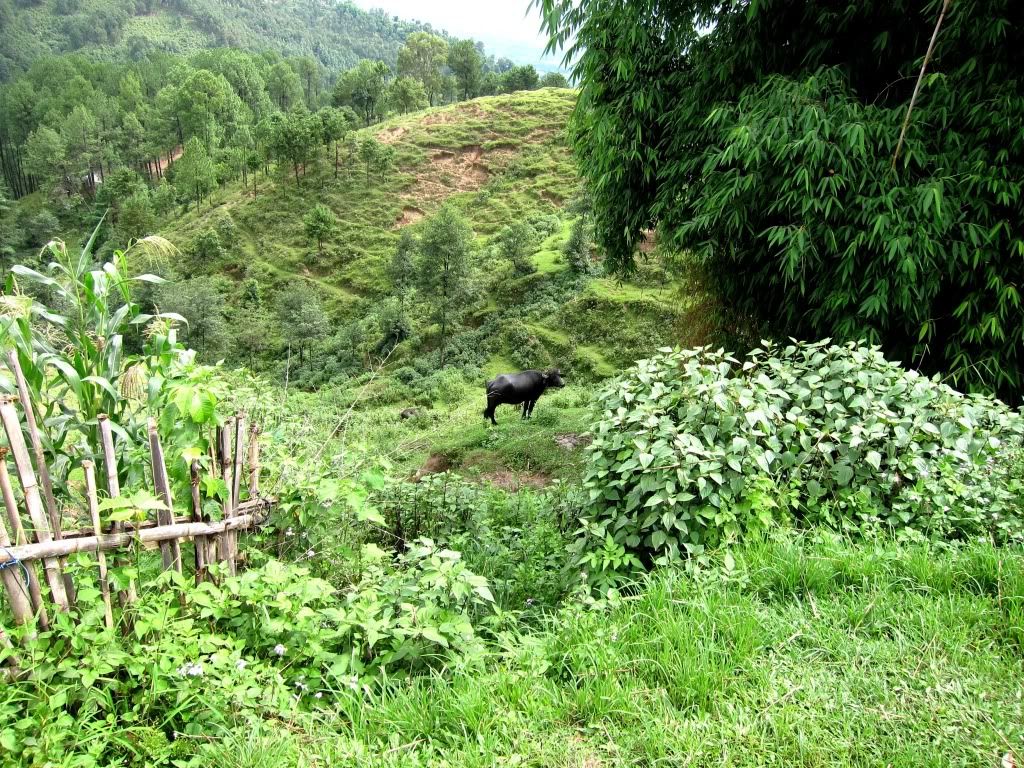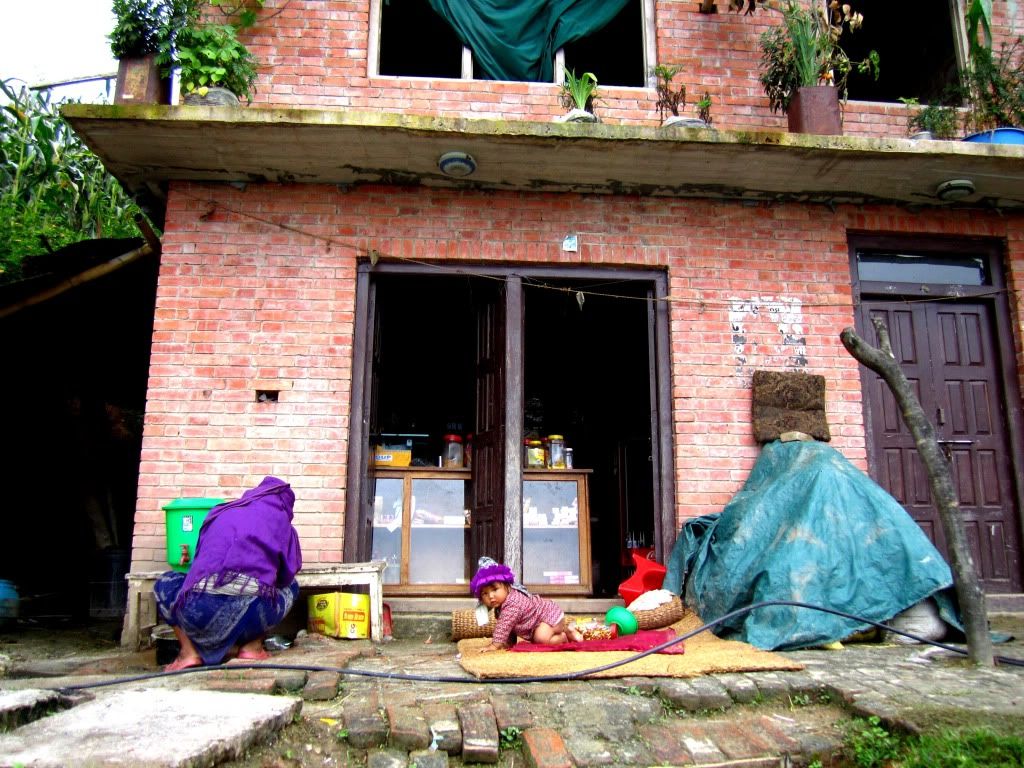 (If I had more energy, I would've asked his mom if I could bite his cheeks and/or arms. Or carry him. GIGIL.)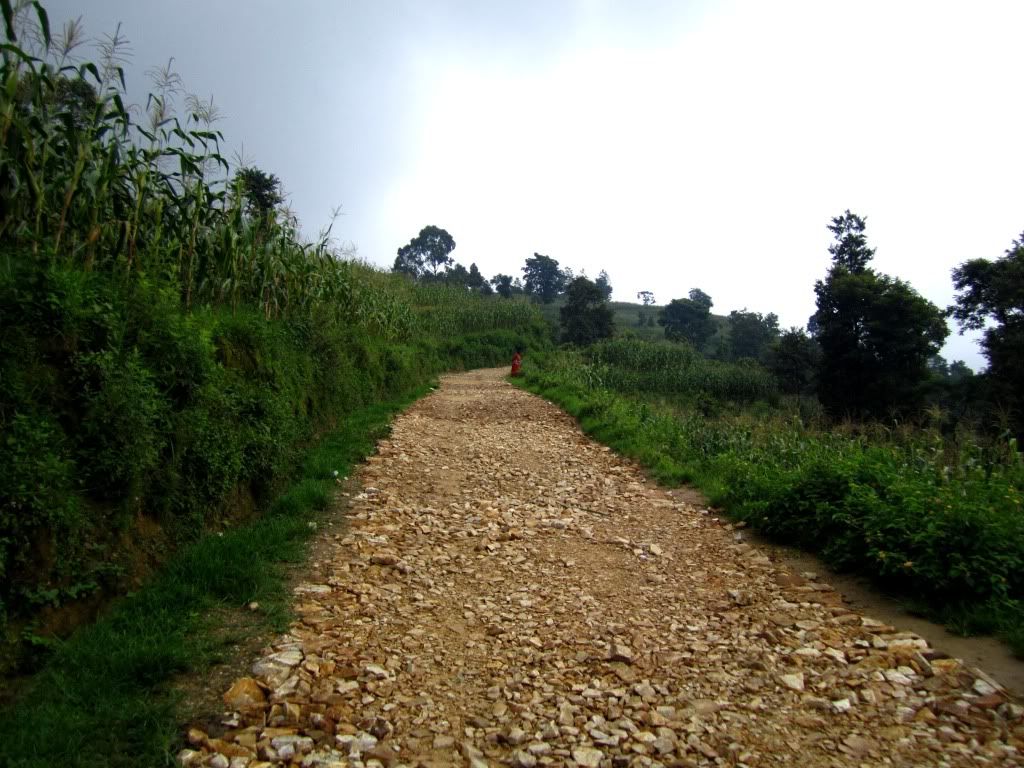 When we reached our hotel, we had to drag our aching, throbbing feet up another three-four flights of stairs. Then we passed out for about three hours.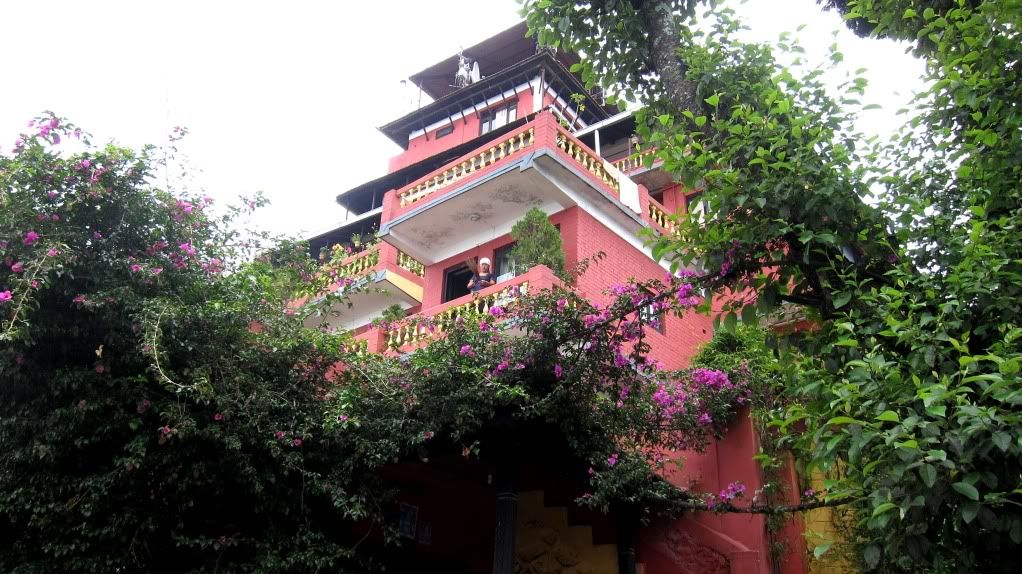 Their government declared 2011 as Nepal Tourism Year, which made our trip timely. Tourism is the biggest industry of the country. But I must admit, their airport left such a bitter taste in my mouth. It was much worse than our NAIA 1 in terms of facilities and service. My bags and body were checked and poked SO MANY TIMES. I stopped counting at 5. Sometimes there would only be 30-second intervals between checkpoints. I hope someone from Nepal advocates for a better airport and write a simple letter or article, for the love of their country and tourism.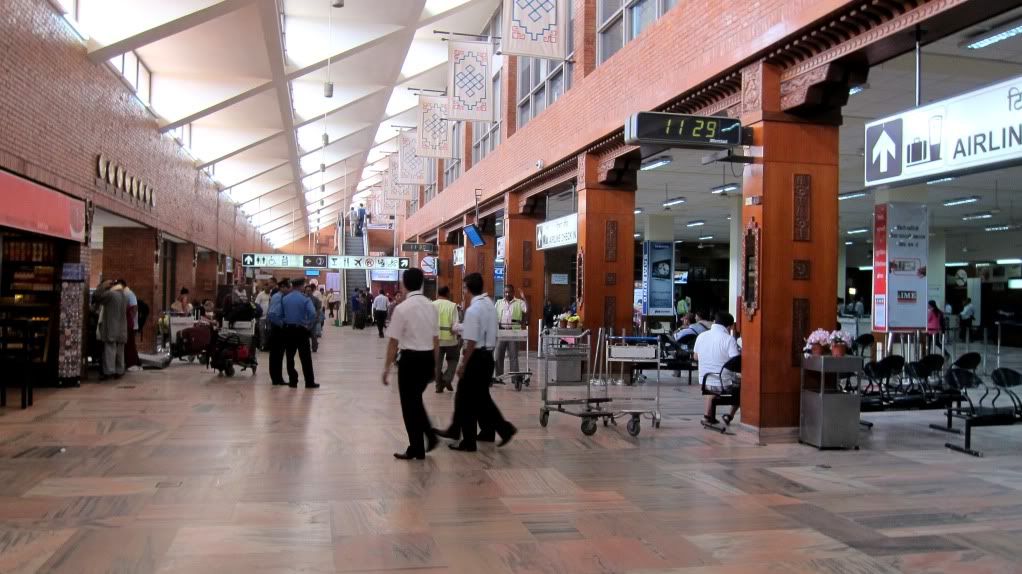 I would love to go back in the distant future and stay longer. I want to to go Lumbini, the birthplace of Buddha, or take a flight to see the peak of Everest. Nepal is beautiful. It has a quiet, unassuming charm to it, like it's unaware of how beautiful it is. Jam calls it a "sober India," but I think it's less… self-aware. Its people are warmer and friendlier. Nepal's political and economic situation are similar to ours. Developing. Present tense. But I didn't feel an urgency from its people to progress and move forward. Maybe it's a combination of the constant cuddle weather, the certainty of waking up and seeing the world's longest and most legendary mountain range, and the dependency on religion.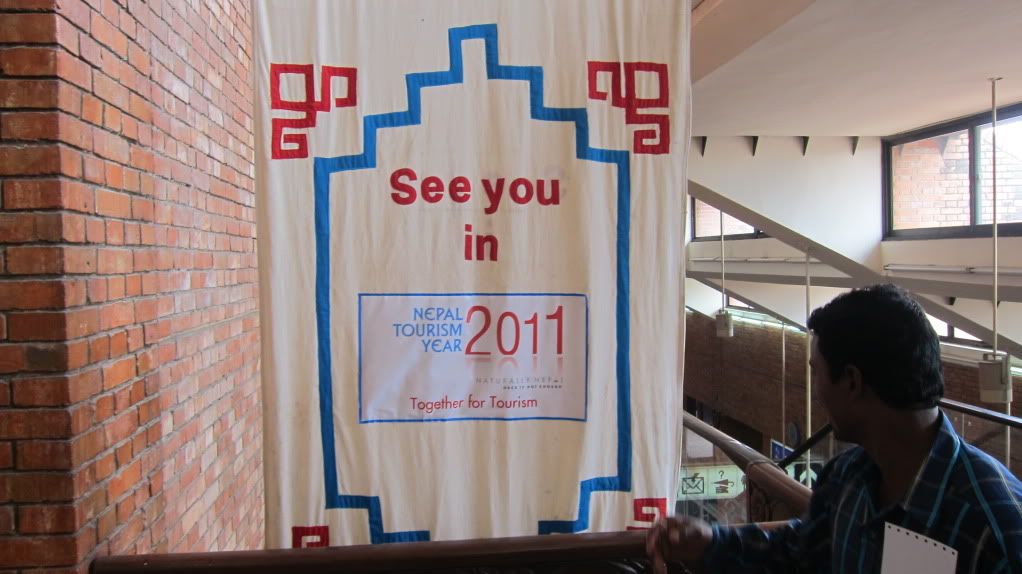 More pictures here.