November 7, 2012 - 9:36 pm
I've never been a fan of Halloween. Over the last 5 years, I've only been in Manila once, and thus only celebrated it once, when my friends and I went as crayons (and won the Best Group Costume Contest of Ponti!!!!!).

Photo from Mariel, Ponti, 2010
This year, some of the Global Shapers, Ike, and I headed to San Vicente, Palawan. Since Pie was elected Mayor, she has held "Scary Scary Night" in her municipality. Her stories about the costume contests, talent show, and horror booths have always been so funny, so we wanted to see it for ourselves. Little did we know that we would have to dress up and be judges for all three events.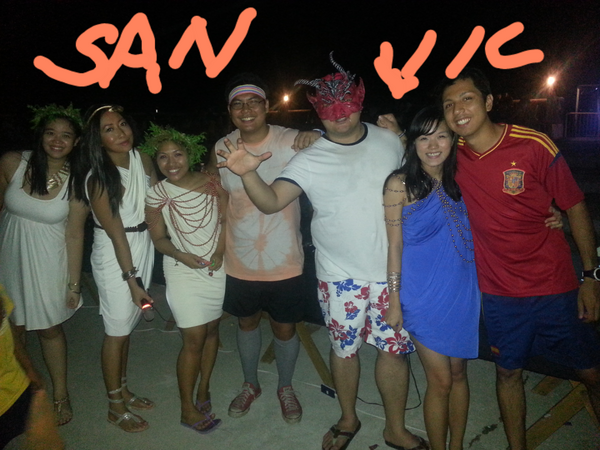 L-R: Tabby, Pie, me, Ike, Eric (beach devil… Whut), Lynn, and Miguel. Photo from Pie's mom, Tita Chona.
As you may have observed, Lynn, Pie, and I went as different versions of Greek goddesses. Pie was something like Cleopatra, I was something like Napoleon, and Lynn was something like Poseidon.
First was the Scary Booth Contest where the different local government departments (e.g., tourism, treasury, etc.) had to create horror booths that people could walk through. Lynn and I pretty much screamed our way through almost each one. You cannot believe how creative and competitive the local government officials were. A-game talaga. One booth pretended to hold kids in captivity, and no one likes the sound of wailing children. Another booth looked like they made a visit to the butcher earlier that day. The scariest one for me had people hiding in the dark and grabbing my limbs with or after holding ice, so the feeling was wet and cold. #career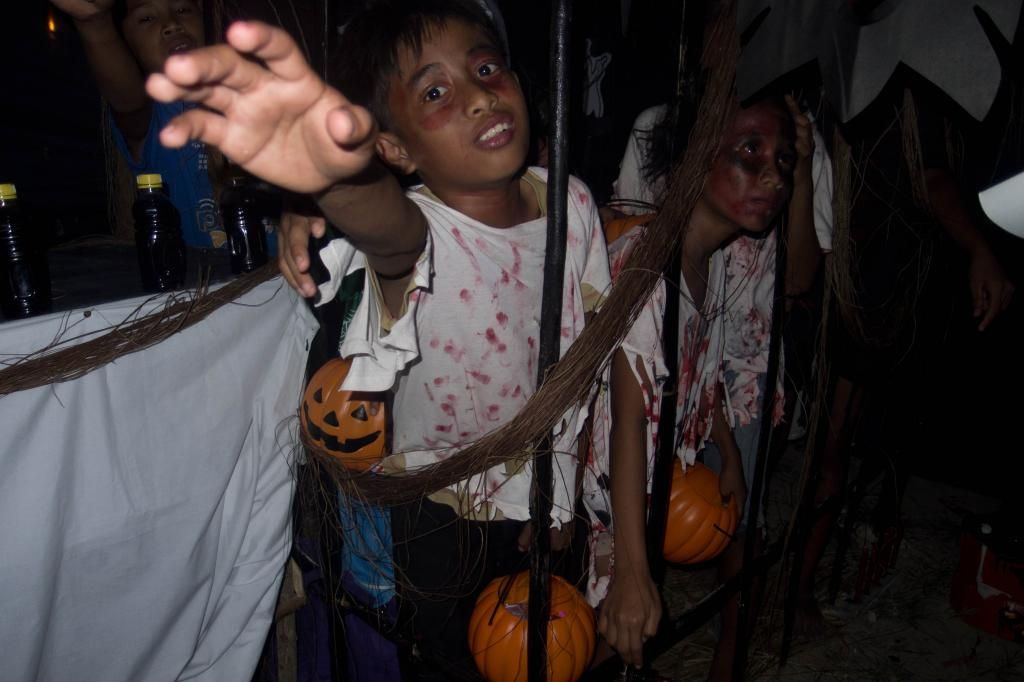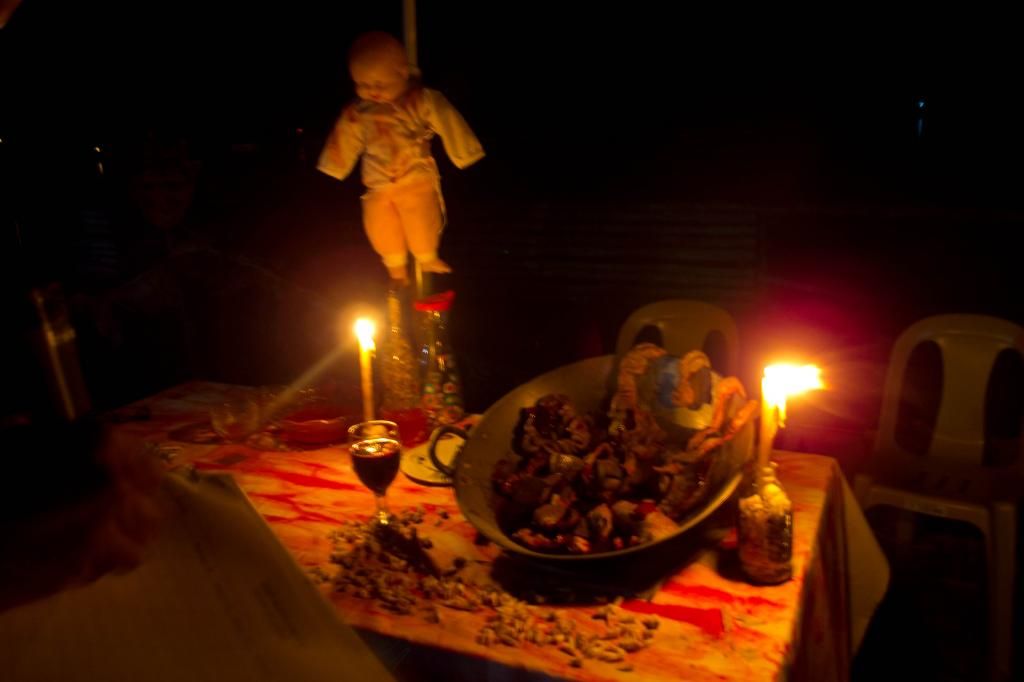 Lynn woke up the next day with a sore throat from screeching.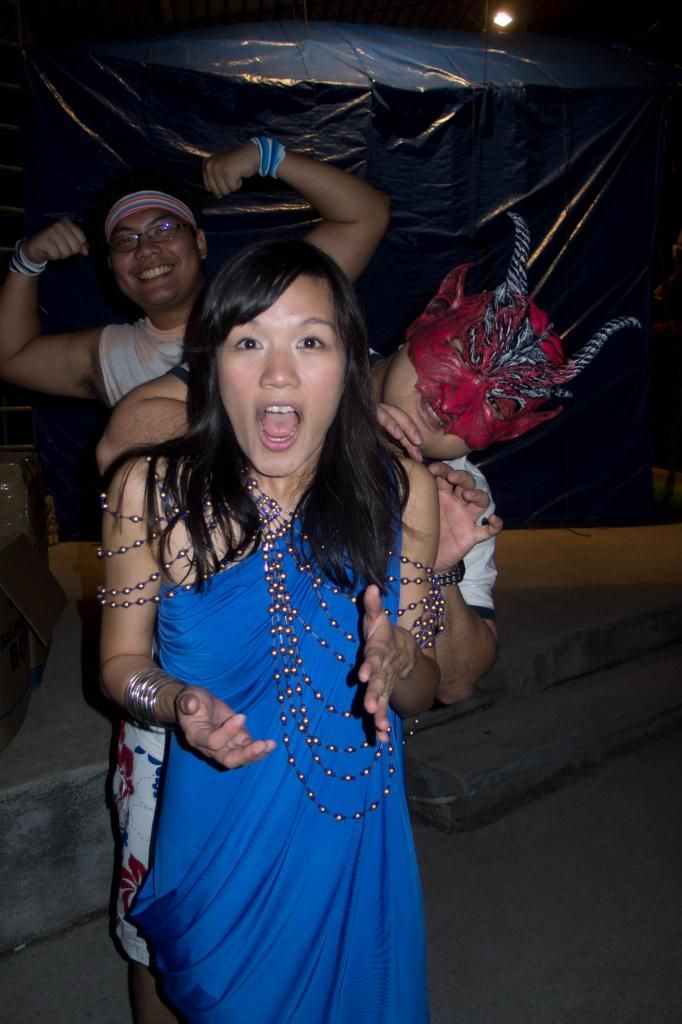 Pie and Special Projects Head Edwin co-hosted the rest of the program: Scary Costume Contest and the Scary Talent Show. 9/10 groups did dance numbers. (A skit landed as the finale.) The dance groups were ALL amazing. This sounds so showbiz, but it was really hard to judge. We kept erasing and making changes in our score sheets. They were already SO GOOD without formal training and learning from TV, what more if we can get a few streetdance coaches there over the summer?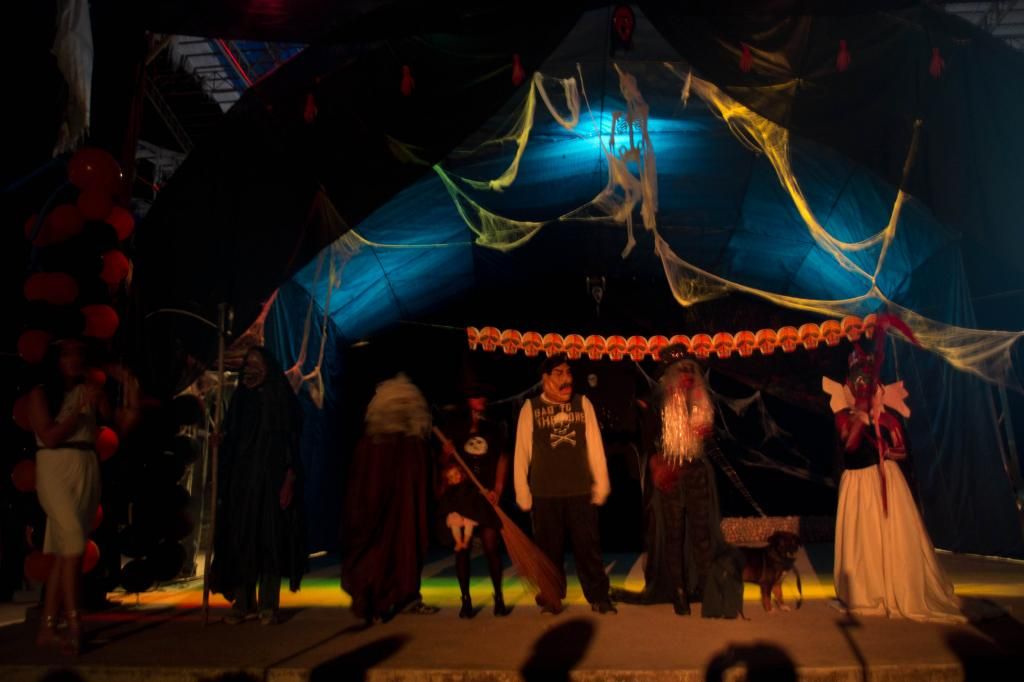 As an intermission, Pie hosted a pick-up line contest with the audience. I can only provide translations for one, SORRY! Here are our top picks:
Contestant 1: Mayor, punta tayo sa sementeryo.
Pie: Bakit?
Contestant 1: Dalawin natin yung puso kong patay na patay sa 'yo.
***
Contestant 2: Aswang ka ba?
Pie: Bakit?
Contestant 2: Sa lahat ng laman loob ko, puso mo pa yung kinuha mo.
***
Contestant 3: Cactus ka ba? (Are you a cactus?)
Pie: Bakit? (Why?)
Contestant 3: Okay lang masaktan ako, basta mayakap kita. (It's okay if I get hurt, as long as I get to embrace you.)
During the program, Lynn looks at me and says in all sincerity, "If I were Pie's constituent, I'd love her."
After Halloween, we spent the rest of the long weekend swimming, talking, drinking, and (over)eating. More sand, sun, and sea in the pristine San Vicente. We stayed in Capari Resort, away from the hustle and bustle of the cities, with its own quiet cove.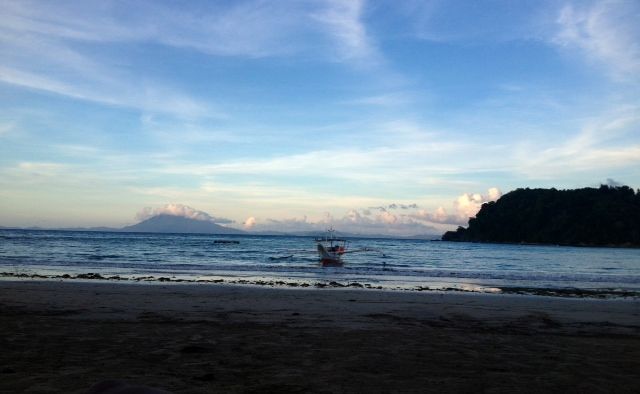 We had sulo-lit (translated as tiki torches, paradise version of candlelit) buffet dinners by the shore every night as we watched the moon rise from the hills. It was almost surreal to see the moon soar above the horizon. Lynn sighed and told Icy, Pie's sister and co-owner of Capari, "I think this place is magical."
And it is.
Lynn, me, and Pie in long beach, the 14.7-km white sand coast. This surely beats the scenario below, where the three of us met in January of this year and bonded for life :)

Photo from me
All photos from Ike unless otherwise indicated